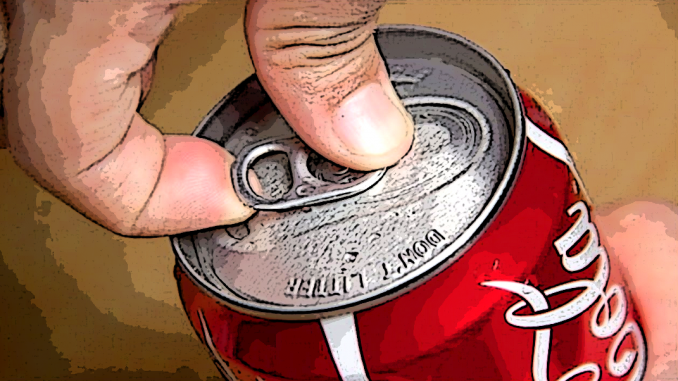 BY ALLISON LEVITSKY
Daily Post Staff Writer
Palo Alto voters may be asked to decide whether to boost the hotel tax to the highest rate in the state in November — but a tax on sugary drinks will have to hold off for at least two years.
Despite opposition from local hoteliers, council voted 6-3 last night (June 4) to move forward with ballot language for a hotel tax increase of two percentage points, raising it from 14% to 16%. That would make Palo Alto's hotel tax the highest in the state. The council also told City Manager Jim Keene and City Attorney Molly Stump to review its taxation of short-term rental providers like Airbnb to ensure it's not missing out on revenue.
The hotel tax increase would raise $3.4 million per year for the city's general fund, which over a decade could cover a $34 million funding gap in a planned $92 million police building.
Councilman Adrian Fine said he thought the city needed to prioritize its list of infrastructure projects, noting that he saw the police building as "perhaps the biggest priority on the list," but wasn't enthusiastic about pouring millions into "big blocks of concrete where people put their cars," referring to the planned parking garages downtown and in the California Avenue business district.
Taxing Airbnb and VRBO
John Hutar, general manager of Dinah's Garden Hotel, said the city could generate millions of dollars in revenue by collecting more taxes on short-term rentals offered through websites like Airbnb and VRBO.
Hutar said the short-term rental industry needed to "pay their fair share" and that such a move would "make your life easier" by not having to go to the ballot box.
CFO Lalo Perez said the city has a binding agreement with Airbnb and is collecting more than $1 million a year in taxes on such rentals. He said the city had not been successful enforcing rules with other short-term rental companies like VRBO.
The city doesn't allow short-term rentals in residential neighborhoods, but City Attorney Molly Stump said that it was collecting taxes on such rentals "in the nature of 'Hey, you're not supposed to be doing that here, but if it is occurring you need to pay tax on this activity.'"
Vice Mayor Eric Filseth pointed out that the increase would only account for an extra $6 on a $300 hotel bill, quipping that "you can get a drink at Philz for that."
Councilwoman Karen Holman advocated for a "headcount" employee tax and noted that as a notoriously wealthy city, it might not look good for Palo Alto to have the highest hotel tax in the state.
"I think if we have the ego… to move our (hotel tax) rates to the highest in the state, I don't know that it's going to sit very well in the perception of what Palo Alto thinks of itself. I just don't think it's a very good marketing thing for us to be doing," Holman said.
Sugar tax will wait until 2020
Council voted 8-1, with Councilwoman Lydia Kou opposing, to refer the sugar tax to the Policy and Services Committee for future analysis and a long-term plan to bring the ballot measure before voters in 2020.
Councilman Cory Wolbach said because progressives are expected to turn out to vote in the 2020 presidential election, the likelihood of a sugary drink tax passing in two years looks promising.
Market research consultant David Metz, who the city hired to poll residents on the tax measures, nodded at that assertion.
"There's no rush to pass it and, frankly, the 2020 ballot might even be more amenable to strong support for this," Wolbach said. "I want to make sure we do this right."
San Francisco's sugary drink tax was voted down in 2014, but passed with 61% of the vote two years later.
Council voted 5-4 against having Keene and Stump develop ballot language for the sugar tax in time to qualify for the November ballot.
Council members Kou, Holman, Tom DuBois, and Greg Scharff voted to hurry up the sugar tax ballot language.
A rush to meet the ballot deadline
Five hours into the meeting, Keene appeared exasperated when Holman proposed that he and Stump develop ballot language for a sugar tax and bring it back before council leaves for its summer break on June 26.
"This is two weeks before and you're asking us to do work and come back to a council that dives into lots of details," Keene said. "Molly's really being quite polite. Their staff is already behind. We don't even know if we can get out this week's agenda right now."
Stump said she could bring back the exact ordinance that Berkeley passed if the council wanted that.
Keene suggested the council specify that city employees don't spend more than 10 hours on the task, and balked at the idea of having council and city employees return early from summer break to have council approve the ballot language in early August.
"If the council can be really explicit and narrow and disciplined about what you want … that's one thing. But we rarely do that, you guys. I mean, we fine-tune and custom-craft almost everything," Keene said. "It's not fair to ask us on a break when you all are gone and, actually, the staff is gone."
Keene said he supported the idea of a sugar tax, but warned the council of the "intense opposition" it would face from the beverage industry.