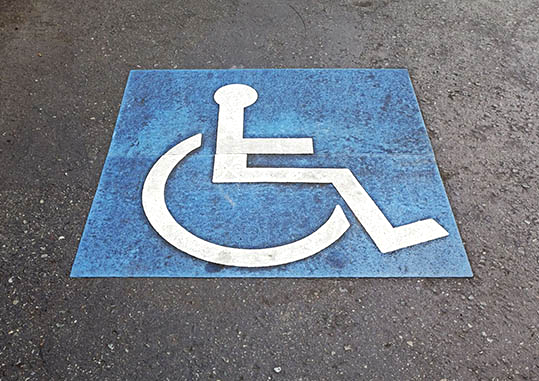 BY EMILY MIBACH
Daily Post Staff Writer
A man behind hundreds of Americans with Disabilities lawsuits has filed cases against two more businesses — a gas station in Menlo Park and a hotel in Mountain View.
Quadriplegic attorney Scott Johnson has filed at least 32 lawsuits since the beginning of the year, and hundreds in recent years, according to court records.
On Feb. 8, Johnson brought a lawsuit against the 76 gas station, Menlo Gas, at 275 El Camino Real. Johnson says there are no ADA-compliant parking spaces at the business. He says in his suit that perhaps there used to be a handicap-accessible parking spot but it may have been paved over or the paint has faded.
Store aisles
He also says that the aisles in the store of the gas station are not wide enough for a wheelchair, and that when he went to the gas station in August, September, November and December of last year, was deterred from going in and buying anything since he had a bad experience in April in which he felt unable to navigate the shop.
San Mateo-based developer Nazareth Enterprises, which owns the gas station, declined to comment on the lawsuit.
The other suit Johnson filed is against Hotel Vue, at 64 W. El Camino Real in Mountain View. In the suit dated Feb. 12, Johnson claims that the wheelchair accessible rooms are not evenly distributed between the sorts of accommodations available to other customers — specifically, there are no rooms with two beds in them that are accessible to Johnson and his aide, his suit says.
Sinks faulted
Johnson also says that the sink in the room he stayed in during a trip in April was too low, and that he could not get his knees underneath the sink.
In both of the suits, Johnson claims that the door handles to the two businesses are not ADA compliant, and need to be replaced.
The hotel declined to comment on the lawsuit.
Johnson is represented by the Center for Disability Access, a San Diego group that routinely files lawsuits on his behalf.
Another suit
These lawsuits come less than a month after Johnson brought an ADA suit against Hotel Avante, at 860 E. El Camino Real in Mountain View, alleging that the hotel doesn't have adequate handicapped parking spaces. Johnson made similar claims — that the wheelchair accessible rooms are not evenly distributed between the types of accommodations available and that there are no two-bed rooms that are wheelchair-accessible.
The group's lawsuits, including the ones against Hotel Vue and Menlo Gas, seek damages under the Unruh Civil Rights Act, including actual damages and a statutory minimum of $4,000 for each time the plaintiff visited the business and observed the violation.