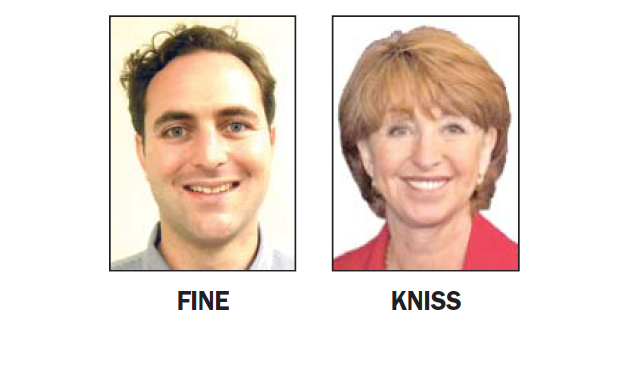 BY ALLISON LEVITSKY
Daily Post Staff Writer
Palo Alto Councilman Adrian Fine criticized Mayor Liz Kniss yesterday (Feb. 19) for opposing a pro-housing state Senate bill on behalf of the city without first consulting the rest of City Council.
Fine, who said he may be the most pro-housing member of council, said he was "a little disappointed" in Kniss for sending a letter Feb. 13 — without input or discussion from council — to Sen. Scott Wiener, D-San Francisco, who introduced SB 827 on Jan. 3.
Housing near transit
SB 827 would encourage housing near transit by eliminating local laws regulating height, size and parking near major public transit stops.
"I actually support the bill with changes," Fine told the Post. "I thought our reaction in opposing the bill was knee-jerk."
The bill aims to achieve many of the same goals as the housing work plan that council approved Feb. 12. Fine said he thought many possible outcomes encouraged by the bill would be "quite suitable to Palo Alto," like three- to four-story apartment buildings within a quarter-mile of a Caltrain station.
The bill would diminish cities' ability to make their own rules about how much housing can be built on a particular plot of land, or how tall buildings are allowed to be.
It would remove parking requirements for housing near transit and set minimum height limits that cities could impose for housing near transit, ranging from 45 feet to 85 feet in some circumstances. Palo Alto's height limit is generally 50 feet.
Local control
But Kniss said the city's official opposition to the bill has to do with the threat it poses to local control.
"We want to continue to have local control, but we will look at the bill after it's amended," Kniss told the Post. "Cities want to be able to say where housing's going to go, how high it's going to go."
Council sets federal and state legislative priorities every year. One of council's four "foundational principles" for 2018 is to protect and increase local government discretion, Kniss pointed out, which she said allowed the city to send a response without seeking council input.
The League of California Cities, which represents city governments across the state, has also come out against the bill.
"I think Adrian's comments are good. He's saying, 'Do we really want to oppose it totally?'" Kniss said. "There may be a time when we don't."