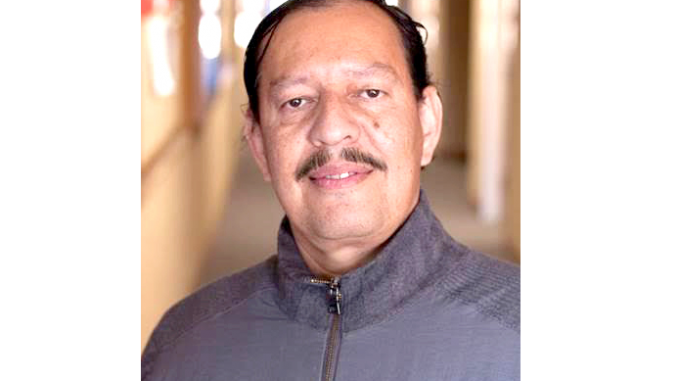 Originally printed Feb. 9 in the Daily Post.
BY ALLISON LEVITSKY
Daily Post Staff Writer
A silent, solitary life ended in inexplicable violence in downtown Mountain View last November with the death of Jose Jairo Ospina Jaramillo, a deaf, mute, visually impaired homeless man who was brutally attacked outside a theater in Mountain View.
Ospina, 55, was remembered by those who knew him as gentle, artistic and so alone in the world that it took the Santa Clara County medical examiner's office three months to locate his next of kin and release his name to the public.
Jan Neal, 43, was arrested on the evening of Nov. 4 after he allegedly attacked Ospina with a patio chair and a bicycle in the courtyard outside the Mountain View Center for the Performing Arts at 500 Castro St., near City Hall. Police used a Taser to restrain Neal, but they said he continued the attack as Ospina suffered severe wounds.
Doctors at Stanford Hospital discontinued Ospina's life support a few hours later. He died holding the hand of his church bishop, Kelly Hawkes of the Mormon church in Sunnyvale. Hawkes, his wife and another member of the congregation came to sit with Ospina in the hospital.
"We felt like it was a tragedy to go out of this life with no friends, no family," Hawkes told the Post. "He was fully alone in this life, and we were trying to help out."
Ospina regularly attended Spanish-language services at the church at 771 W. Fremont Ave., where Hawkes said he was welcomed by many, but given his difficulty communicating, impossible to get to know very well.
"We would sit with him and we would write on a piece of paper, and he would respond on a piece of paper," Hawkes said. Ospina drew cartoons, painted and always corresponded in written English messages.
Hawkes said Ospina seemed to be barely literate and visually impaired. He offered to help him get a pair of glasses, but Ospina wasn't interested, Hawkes said.
"He mainly came to receive a sacrament and to hang out with people that kind of knew him," Hawkes said, adding that Ospina's death "was very traumatic for me. He had come to church the week before he was murdered. Then, the next Sunday, I received a call from the police."
'Nicest man in the world'
Aura Mendez, a member of the congregation, remembered Ospina as a talented painter and a gentle person who smiled and always wore a backpack.
"He was the nicest man in the world. He never bothered anybody. He was just deaf," Mendez told the Post. "He was a good man. I think the reason why he got killed was because he was deaf and mute."
Mendez, choked up with emotion, imagined that Ospina wouldn't have been able to call out for help during the attack.
Mountain View librarian Candace Bowers said she had seen Ospina at the library occasionally since 2009 or 2010.
"I knew him as a kind, gentle man who always seemed so grateful for our help," Bowers said. "It's so sad to think that he couldn't cry out for help or hear his attacker approaching."
How he communicated
Bowers said Ospina didn't seem to use sign language, and she wasn't sure if he understood English or Spanish. She communicated with him through hand gestures, facial expressions and pointing to things on the computer, she said.
Hawkes encouraged Ospina to attend a deaf-mute congregation in Fremont. Other congregants were trying to help him sort out some belongings in a storage unit and to find his family, whose names Ospina said he had forgotten.
The church paid for Ospina's bus ticket to Texas in 2016 when he showed Hawkes a photo of an empty lot where he said he wanted to build a house. Ospina went, but returned to the Bay Area a few months later, still homeless.
Hawkes pieced together what he could of Ospina's life story for a memorial service held on Nov. 19 at the church. About 30 members of the congregation of 120 attended. Ospina's body wasn't at the service because of the criminal investigation, Hawkes said.
According to the information Hawkes compiled, Ospina was born in Pereira, Colombia and emigrated to the U.S. at 24. He was baptized as a Mormon in his 20s and used to travel between Florida and New York to visit his mother's brothers. Ospina has lived on the West Coast for about 20 years, since his mother died.
Painting
Hawkes said he thought Ospina slept at a shelter in San Jose and had a county case worker. He was generally unemployed. For a while, Hawkes thought Ospina painted houses and tried to get him work in that arena, until he eventually learned that he had misunderstood. Ospina, an artist, painted houses on canvas.
"It's tough to get along in a society where you're expected to speak and hear and read and write," Hawkes said.
So little was known about Ospina that Hawkes couldn't pin down his birth year, which was recorded differently on his immigration papers from what the church had written down and what Ospina had told others. He's believed to have been either 55 or 56.
At Ospina's memorial, Hawkes spoke in Spanish about the Mormon belief that through Jesus Christ's atonement, all people will be resurrected and saved from death.
"We await the day when Jose is going to be resurrected with a perfect body and can hear and express himself well and clearly," he said.