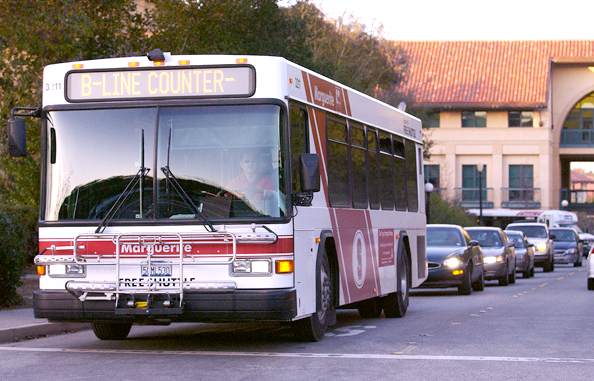 BY ALLISON LEVITSKY
Daily Post Staff Writer
As Stanford seeks Santa Clara County's approval to expand its academic facilities by 2.3 million square feet, former Palo Alto Mayor Pat Burt has accused the university of gaming its traffic count system by having employees park off-campus and hop on a shuttle to cross the perimeter to the university — a charge that the university has flatly denied.
Stanford has been credited with running a largely successful transportation demand management program, or TDM, decreasing the drive-alone rate of employees from 72% in 2002 to 50% today, according to the university.
As part of its 2018 General Use Permit application, or GUP, which the Santa Clara County Board of Supervisors will have to approve in order to allow the expansion, Stanford has promised to add no net new trips despite the expected 9,600 new students and employees who will result from the facilities expansion.
The traffic and emissions effects of any new drive-alone commuters would be mitigated by improvements to the program, like new shuttles and incentives for on-campus residents, the university says.
Currently the county tallies the number of cars that drive to Stanford during commute hours in order to monitor the university's impacts on traffic. Electric monitors are set up at entry points to campus.
How it might work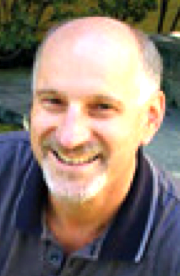 At a City Council meeting on Monday, Burt raised the concern that Stanford isn't counting the employees who park in Stanford parking lots outside campus, like at Stanford Research Park or Stanford Hospital, or who simply park near bus stops for the Marguerite bus shuttle that Stanford provides. Stanford maintains off-campus parking lots on Quarry Road and a parking garage at Hoover Pavilion.
"Stanford has done a lot of great things for the past 20 years on TDM programs, and this doesn't diminish what Stanford has done that has been one of the strongest TDM programs in our region," Burt told the Post. "But going forward, the GUP needs to make sure that the intention of the programs are being fully met, not just partially met, and that there's transparency."
Jean McCown, Stanford's associate vice president of government and community relations, disputed Burt's accusation. She said the county accounts for vehicles that park outside the cordon, or the perimeter around campus where cars are counted electronically.
"Vehicles with campus permits and no permits in facilities on Quarry are added back into the cordon counts. Vehicles with hospital permits that park in campus lots get taken out," McCown said in an email.
Burt skeptical
Burt said he was still suspicious of Stanford's level of transparency regarding transportation management.
"These are the sorts of things that may be quietly understood between the county planning staff and Stanford, but they haven't been understood by the community," Burt said. "It shouldn't be that Stanford says 'trust us' or 'we're talking to county staff.'"
The last day that the public can submit comments on the draft environmental impact report for Stanford's expansion plan is Feb. 2.