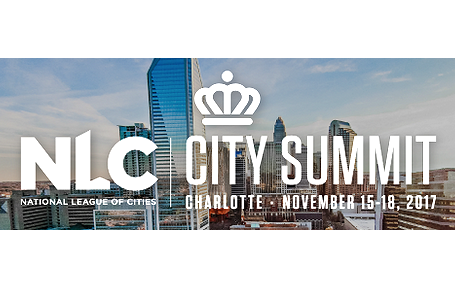 BY ALLISON LEVITSKY
Daily Post Staff Writer
City leaders from Palo Alto, East Palo Alto, Menlo Park and Mountain View are getting ready to fly to a conference in North Carolina, one of eight states that California has blacklisted for taxpayer-funded state employee travel.
The California law, intended to protest laws deemed discriminatory with regard to LGBT issues, added Alabama, Kentucky, South Dakota and Texas in January. North Carolina was one of the first states on the list, along with Kansas, Mississippi and Tennessee.
Peninsula leaders have told the Post that the trip to Charlotte, N.C. for the National League of Cities conference next week could have a unifying effect.
Menlo Park Mayor Kirsten Keith said she spoke with Clarence Anthony, the president of the National League of Cities, about the league's position on holding the conference in North Carolina. He said it was one of solidarity.
Anthony said in a statement that if the league were to change the location of the conference, it would penalize Charlotte for the state's action. The league's Gay Lesbian Bisexual Transgender Local Officials Caucus will also be meeting at next week's conference.
"It was important to me to find out what the National League of Cities was doing in regards to that (ban)," Menlo Park Mayor Kirsten Keith said. "We're all going to be supporting each other."
Connecting with the rest of the country
Palo Alto Vice Mayor Liz Kniss said she planned to use the opportunity to reconnect with the rest of the country, like Santa Clara County Supervisor Joe Simitian did this year. In a pursuit to understand President Trump's appeal outside the West Coast, Simitian visited three previously Obama-supporting counties that overwhelmingly voted for Trump last year.
One of those counties was Robeson County, N.C.
"We have a lot of the same problems that they do," Kniss said. "Unless you get out from your particular situation and hear what's going on in the rest of the country, you are going to be in the dark."
Councilman Tom DuBois, who will be accompanying Kniss, agreed.
Bridging the gap
"I do think it's better to engage than just ignore," DuBois said, adding that some tech companies were starting to work with states like Michigan, Ohio and Pennsylvania to "bridge the gap between the parts of the country."
DuBois is a product manager working on virtual and augmented reality products at Google.
East Palo Alto Mayor Larry Moody and Mountain View council members Pat Showalter, Lisa Matichak and John McAlister are also attending the conference. Each city is funding all of its delegates' trips.
The conference is planned for Nov. 15 to Nov. 18 and includes sessions on racial equity in local government, crime reduction and communication strategies. Kniss said she was most interested in discussions related to housing, the budget or health care.