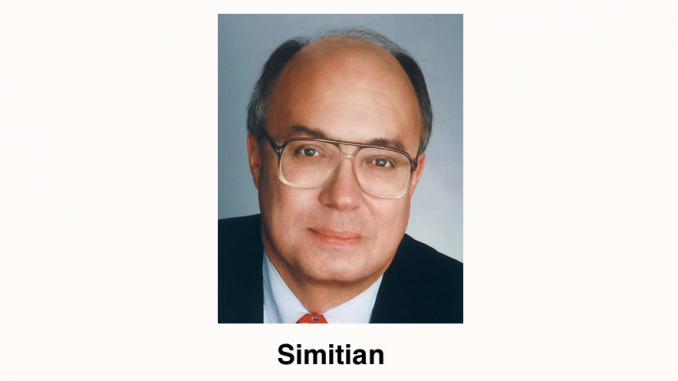 BY ALLISON LEVITSKY
Daily Post Staff Writer
More than 200 counties that voted for President Obama at least once went on to vote for President Trump, and Palo Alto's county supervisor wants to know why.
Joe Simitian, who represents Palo Alto on the Santa Clara County Board of Supervisors, took three week-long trips between February and June — on his own dime and without missing a board meeting, he added — to Robeson County, N.C., Macomb County, Mich., and Cambria County, Penn. to talk to voters who flipped in 2016.
Simitian is set to present his findings at Palo Alto City Council Chambers at 1 p.m. today (Sept. 16) in an event hosted by the American Association of University Women of Palo Alto and the League of Women Voters of Palo Alto.
Converted millions
"In order for President Trump to win the election, he had to convert somewhere between 6 million and 10 million Obama voters into Trump voters," Simitian told the Post. "And while that might seem improbable to a lot of us here in the Bay Area and on the Peninsula, that's what happened."
Improbable, indeed: Simitian pointed out that while 46% of American voters chose Trump on election day, 32% of Californians, 21% of Santa Clara County residents and just 12% of Palo Altans did the same.
To Simitian, it became "readily apparent that the rest of the country really saw the election through very different eyes."
Simitian chose the three counties because they were in different regions, had different characteristics, and all saw dramatic flips between 2008 or 2012 and 2016.
Robeson County is home to 135,000 people, about 70% of whom are Native American, black or Hispanic. Before the 2016 presidential election, Democrats outnumbered Republicans 5 to 1, Simitian said.
Cambria County, a coal and steel center, is about the same size, but is more than 90% white. In 2008, the county voted for Obama, but in 2016 Hillary Clinton "couldn't crack 30%," Simitian said.
Macomb County is larger at 850,000 people, more than 80% white and an auto industry center "where the ups and downs of the auto industry had been felt quite acutely," Simitian said. With a more suburban, prosperous feel than the other two counties, "It looks very much like many places we might visit on the Peninsula," Simitian said.
Antipathy toward Clinton
Simitian said he was surprised at the level of antipathy people felt toward Clinton, saying it was "really quite remarkable." He heard less about terrorism, immigration, social issues and the Affordable Care Act than he expected, but much more about gender than he had imagined.
"A surprisingly large number of folks commented that the women in their community had a problem with voting for a woman as president," Simitian said, noting that this was more common in areas with a strong military presence or Evangelical community.
When asked if he had gone on the trip to prepare for a future Congressional run, Simitian said no.
"At every level of government and in every one of our public institutions, people are struggling to solve real problems," Simitian said. "I think understanding alone won't get the job done, but I think without understanding, you've got no chance at all."