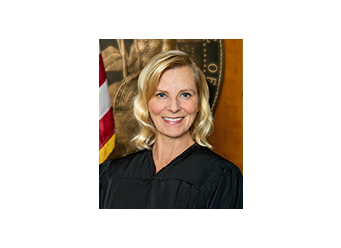 BY BRADEN CARTWRIGHT
Daily Post Staff Writer
A Court of Appeal today (March 20) ordered the city of Palo Alto to give a developer his money back that was supposed to be spent on a downtown parking garage that never got built.
Justice Allison Danner found that the city violated the state's Mitigation Fee Act by failing to spend developer Chop Keenan's parking fees within five years.
Keenan paid the city $906,900 in December 2013 rather than build 16 parking spaces for a new office building at the corner of Hamilton Avenue and High Street.
The fee was put into a fund that the city created in 1995 by charging developers an "in-lieu" fee of $111,861 for each space they choose not to build. The fund has been used to build two garages and today has a balance of $6.1 million, including Keenan's fees.
The city also requires developers to pay in-lieu fees for parks, libraries, housing and public art.
The Mitigation Fee Act which requires council to pass a resolution every five years saying how much in fees they've collected, and when the money will be used.
If the city doesn't have a project on the horizon, then the act says the fees are supposed to go back to the developer, Danner ruled in her opinion, which two other judges concurred with.
For a few years, council talked about using the parking in-lieu fees to build a new garage at the corner of Hamilton Avenue and Waverley Street.
But council members shelved the plans in February 2019 because they were concerned about the cost, the environmental impact and whether there was a need. The city is now looking at using the lot for affordable housing.
Keenan sued in May 2020. The city then passed a resolution accounting for its in-lieu fees, but Danner ruled that the city acted too late.
Keenan is also entitled to recover his attorney's fees from the city, Danner said.