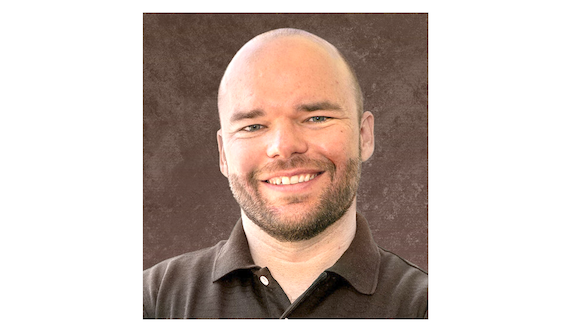 BY BRADEN CARTWRIGHT
Daily Post Staff Writer
Councilman Greer Stone is leading a push for the Palo Alto Police Department to stop encrypting its radios, restoring the public's ability to listen to police activity in real time.
Stone, who got pushback from City Attorney Molly Stump, said he wants to know why Palo Alto can't find an alternative to encrypting its radios, like the CHP.
Chief Robert Jonsen decided to encrypt police radios following a state Department of Justice memo in October 2020 that told local police departments to withhold personal information such as driver's license numbers and addresses from public transmissions. The memo said departments could encrypt their radios or use other means to keep such information private.
Palo Alto's radio scanners went silent without any public discussion in January 2021.
While Palo Alto encrypted, the CHP took a different approach. Officers now read drivers license numbers and names to dispatchers at different times, and they provide addresses, dates of birth and physical descriptions only when they're needed.
"I really do feel that the city and news agencies and just the public all really have been desiring — and deserve — a real definitive answer on why it is we can't incorporate what the CHP has done regarding police radio encryption," Stone said at a Policy and Services Committee meeting on Tuesday (Feb. 8).
State DOJ says CHP's system is legal
The Department of Justice has confirmed that the CHP's policy conforms with state law. What's more, the CHP system doesn't cost any money to implement — it simply requires a change in policy.
Jonsen, who is retiring in July and has filed papers to run for sheriff, wasn't at the meeting because he is at a chief's conference in Sacramento. Capt. April Wagner, who has been leading the way on police communications, was on vacation, said Assistant Police Chief Andrew Binder Assistant Police Chief Andrew Binder, who was present on Tuesday.
City attorney pushes back
Stone made a motion to have the full council discuss encryption and take possible action to decrypt radios, consistent with policies like the CHP or other departments who didn't encrypt their radios.
City Attorney Molly Stump pushed back. She said the city is under a legal obligation to protect personal information, and the department hasn't found a good alternative to encryption.
"Maybe we don't want to be focusing so much on decryption," she said. Instead, police could look at other methods for communicating with the public, she said.
At Stump's advice, Councilwoman Alison Cormack watered down Stone's motion. Instead of bringing a vote to decrypt police radios to the full council, the council will have a study session to talk about it.
Stump and Binder said they would welcome an opportunity to talk about the city's responsibility to protect privacy, and what the department has done to research alternatives to encryption.
"There might be some belief out there that this is some kind of discretionary decision, and it really isn't," Stump said.
Stone said he didn't want the study session to just be for the police and city to defend their current policy. Instead, he wanted to see research into alternatives, including how the CHP, so the city could be informed on its next move. The CHP sets a strong precedent, he said.
Incident map
Last week, the city published a "calls for service" map last week that City Manager Ed Shikada called "groundbreaking" and the police called "a better alternative to monitoring police radio scanners."
The map shows circles where police have responded to calls in the last 24 hours. However, an incident is only noted on the map after it's over, whereas scanner listeners hear about the incident when it begins.
Stone wasn't satisfied by the map, and Binder said police won't necessarily stop there.
The details on the map are vague, with just a few words to describe each call, Stone said. He appreciated the work, but he said concerns about transparency are still there.
Binder said another solution could be to have a dispatcher broadcast calls for service on a separate radio and leave personal information out. But finding an employee to do this would be a challenge, he said.