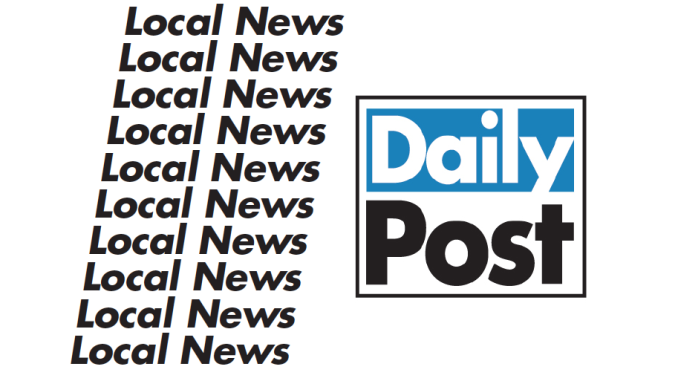 By the Daily Post staff
Update, 8:30 a.m., Friday, Feb. 11 — Police say the man who was shot last night in the parking lot of the Stanford Shopping Center isn't cooperating with police, but detectives are continuing with their investigation.
One clue is that a witness says the shooter was one of two people who fled in a white BMW.
The shooting happened last night in the 9'o clock hour in a parking lot on the east side of the mall. At 9:49 p.m., police dispatchers got a call from the victim's girlfriend saying he had been shot at the shopping center. The girlfriend and victim went to a hospital for treatment. He was shot in the hand and the foot.
Police said they received no other calls about the shooting or suspicious circumstances at the mall.
Police said today that their investigation revealed that the shooting happened when the victim, a man in his 20s, and his girlfriend had just returned to their parked car.
A man who wasn't known to the victim approached and opened fire, police said. Police found a casing from a .40 caliber handgun at the scene.
The girlfriend took the victim to the hospital and called police.
Police said they have found a witness who reported seeing the shooter run up to the victim after getting out of the back seat of a white BMW. After shooting the victim twice, the shooter ran back to the BMW and got into the back seat. The BMW then drove away east through the parking lot. The witness could only describe the shooter as a man wearing a black hooded sweatshirt, about 5 feet 6, with a slim build. The witness couldn't provide description of the driver of the BMW.
Police said they have reviewed surveillance video and haven't found any footage of the incident.
Anyone with information about the shooting is asked to call police at (650) 329-2413. Anonymous tips can be emailed to [email protected] or sent via text message or voicemail to (650) 383-8984.
Original report, 10:59 p.m., Thursday, Feb. 10 — Palo Alto police tonight are investigating a shooting in the parking lot of the Stanford Shopping Center.
An unidentified man was shot in the foot and hand. The shooter fled in a vehicle and remains at large.
The victim drove himself to the hospital for treatment. Police said his injuries are not life threatening.
Police didn't release information Thursday night on the circumstances leading up to the shooting, but promised more details will be forthcoming on Friday morning.