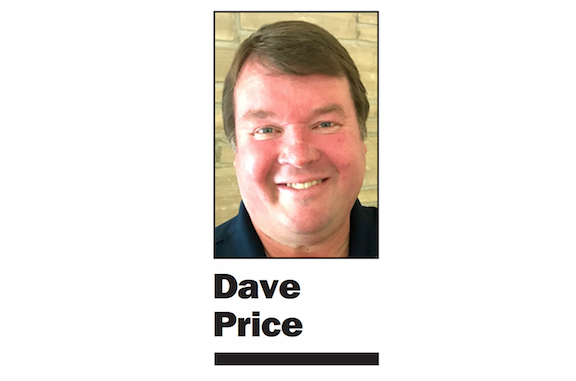 OPINION
BY DAVE PRICE
Daily Post Editor
The climate change debate is hitting home, literally.
Menlo Park City Council on Tuesday (Aug. 31) will discuss the radical idea of prohibiting homeowners from replacing broken gas water heaters, stoves and other gas appliances with new ones. Instead, they'll have to buy electric devices.
The longterm goal is to eliminate natural gas use because it's seen as a contributor to global warming.
But why should little Menlo Park, with a population of 34,000, have to sacrifice when countries such as China, India and Russia aren't cutting back their emissions?
On Jan. 27, in a White House briefing, President Biden's climate czar, John Kerry, admitted that even if the U.S. reduced its emissions to zero, it wouldn't make much of a difference in the global climate change fight.
"Not when almost 90% of all of the planet's global emissions come from outside the U.S. borders. We could go to zero tomorrow and the problem isn't solved," said Kerry, the former secretary of state and 2004 presidential candidate who heads climate policy in the Biden administration.
Well, maybe the members of the Menlo Park City Council know better than John Kerry.
But do these council members practice what they preach?
It would be interesting to know how many council members have given up gas appliances and gone all-electric.
In fact, at Tuesday's hearing, anyone going to the microphone to support the gas ban should bring their PG&E bill to prove to the audience that they're not using natural gas.
This is an emotional topic for people who don't want to lose their gas appliances, particularly their stoves. People love cooking with gas. They're frustrated because they have to make a sacrifice that will be meaningless in the bigger scheme so council members can virtue signal.
If council is serious about this ban, then put it to the voters in the November 2022 election.
Let the community decide. If residents think this is an important step toward stopping climate change, then the ban will pass.
Council should trust that the residents will educate themselves on the subject. None of the council members are experts on stopping climate change, so they don't have any special expertise that would make them better decision-makers than the average resident.
I suspect the promoters of the gas ban would argue against an election. They'd say that it's too expensive for the city to put a question on the ballot — maybe half a million dollars. But that's insignificant compared to the cumulative cost of residents forced to switch from gas to electric.
But the real reason why they would oppose an election is that it would expose how much (or how little) support there is for such virtue signaling.
Climate change is something everyone says they believe in. People say they believe in it because they don't want to get into arguments with extremists. They don't want to lose their jobs, have their kids harassed or have their business boycotted.
It's easier to pretend you agree than argue with somebody who, in the end, will start calling you names when they lose the argument.
But the beauty of an election is that your vote is secret. You don't have to worry about somebody intimidating you.
So, to the city council, if you believe this ban is a good idea, you shouldn't fear asking the voters to ratify your decision.
Editor Dave Price's column appears on Mondays. His email address is price@padailypost.com.