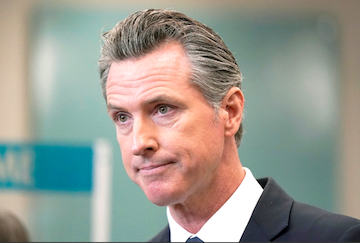 Correction: An earlier version of this story incorrectly described state Sen. Josh Becker's decision on SB10. He didn't cast a vote.
BY BRADEN CARTWRIGHT
Daily Post Staff Writer
Two state bills meant to ease the development of multi-unit housing in single-family home neighborhoods cleared their final legislative hurdle today (Aug. 30).
The state Senate approved the latest versions of SB9 and SB10, and the bills now head to the governor's desk for a signature or a veto by Oct. 10.
State Sen. Josh Becker, D-Menlo Park, did not cast a vote on SB10 and voted "yes" on SB9.
SB9 requires cities to allow property owners to split their single-family lots and put two homes on each lot.
SB10 allows city councils to re-zone a single-family lot with up to 10 housing units, even if local land-use restrictions prohibit it.
SB9 first passed the Senate in May, and the Assembly amended it to address some of the opposition before approving it last week. One amendment requires property owners to sign an affidavit saying they intend to live on the property for three years, and another amendment allows cities to deny a lot split and a duplex if it would create a hazard to public safety.
The Senate voted 28-7 on the updated bill.
The wording of SB10 was only slightly modified last week by the Assembly, and the Senate approved the new version 28-6.
Gov. Gavin Newsom has not publicly taken a position on either bill, and he won't have to before a recall vote on Sept. 14.
If the recall is successful, Newsom will remain in office for at least 38 days after Sept. 14, meaning his departure date would be Friday, Oct. 22. He must sign or veto the bill by Oct. 10, so if the recall succeeds, there's no way his replacement will be able to touch either bill.
Opponents of SB9 say it undermines local control and will damage neighborhoods to the benefit of developers. Supporters say it opens up exclusionary neighborhoods to combat severe housing shortages, making home ownership more attainable.
Opponents of SB10 say it subverts democracy by allowing councils to ignore voter-approved initiatives in violation of the state Constitution. Proponents say it gives cities another voluntary tool to build more housing.