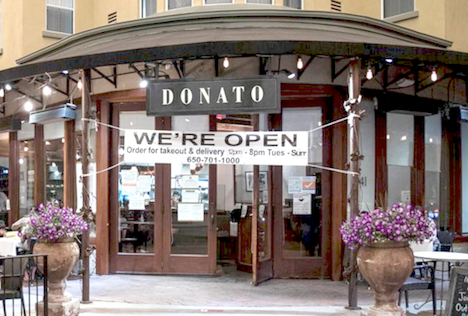 By the Daily Post staff
An employee of Donato Enoteca's restaurant at 1041 Middlefield Road in Redwood City has been arrested for allegedly stabbing a co-worker on Friday night, police said.
The victim is hospitalized with what police described as non-life threatening stab wounds to the back.
At 7:39 p.m. Friday, Redwood City police responded to the restaurant at Middlefield Road and Main Street on a report of a stabbing. The victim told police a co-worker, Kenneth Holden, 34, walked into the restaurant and stabbed him, police said.
Holden then fled in a black Honda Accord and was followed by a witness who was able to take a picture of Holden's car and license plate, police said.
An alert was sent to police agencies throughout San Mateo County, and at about 1:20 a.m., Daly City police reported that they had contacted the suspect during a traffic stop.
He was arrested and taken to the San Mateo County Jail, where he was booked for assault with a deadly weapon.
The knife hasn't been found.
Anyone with additional information is asked to contact Redwood City police Detective Sgt. Nick Perna at (650) 780-7672 or call the police department's tip line at (650) 780-7110.