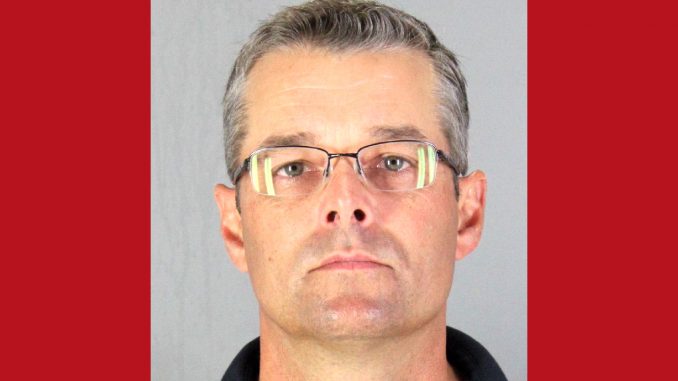 BY EMILY MIBACH
Daily Post Staff Writer
One of the San Jose police officers who shot at a car theft suspect who later died had been arrested in Redwood City in September 2015 for indecent exposure, but charges were later dropped.
The suspect who was killed on May 4 by the police gunfire, Efren Esquivel, 24, of Stockton, drove his car straight at Sgt. James Mason, and hit him. Mason was pinned between Esquivel's car and a parked vehicle. Mason was then dragged under Esquivel's car, according to police.
Mason was released from the hospital on May 6, and suffered from multiple fractures due to the incident. Sgt. Mason, a San Carlos resident, was arrested in September 2015 after a 39-year-old Redwood City woman said she was walking along the 1200 block of Woodside Road on Sept. 4, 2015 and looked inside a car parked on the side of the road and saw a man pleasuring himself, police said at the time.
The woman continued walking and spotted the car again parked in front of her, but this time the man inside was not touching himself. The woman took photos on her cellphone of the car and its license plate, and reported the man to police.
Redwood City police officers ran the car's license plate number through the system and linked the car to Mason.
Witness wasn't sure about identification
The San Mateo County District Attorney's office dropped the charges against Mason on Nov. 15, 2016, after further investigation showed that the woman wasn't positive that it was Mason she saw in the car.
Mason had a fanny pack-type of pouch on his lap near his groin that he was holding onto, according to the DA's office.
After the charges were dropped, Mason sued the Redwood City police department in federal court for unlawful arrest and maliciously prosecuting him.
In his lawsuit, Mason claims he was arrested because he was disliked by certain San Jose cops who later joined the Redwood City Police Department. Two of Redwood City's former chiefs — Louis Cobarruviaz and JR Gamez — were former San Jose officers who hired other officers from San Jose once they became chief.
"The (hirings) engendered resentment, malice and hate by the Redwood City police officers against the San Jose Police Department, and the officers and former officers thereof." the lawsuit states.
City denies allegations; trial set
Redwood City, in its answer to Mason's lawsuit, denies his allegations that shoddy police work and the resentment of San Jose officers led to his arrest.
Mason is seeking $1 million from Redwood City for damages. The case is scheduled for a jury trial next year.
Bay City News contributed to this report.
Did you know that only a few of the local news stories the Daily Post covers appear on this website? To get all the local news, including many stories you can't find online, pick up the Post every morning at 1,000 Mid-Peninsula locations.