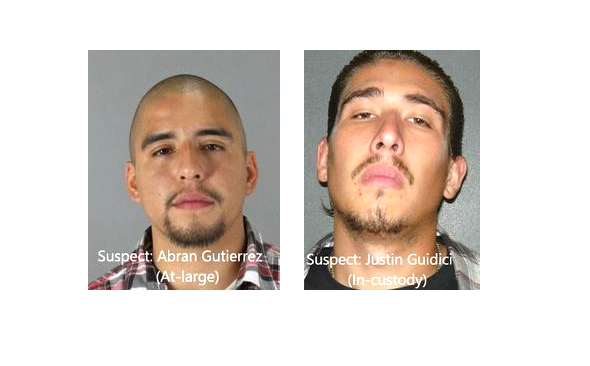 By the Daily Post staff
Redwood City police tonight said they have arrested one of two men who attacked two other men at the 7-Eleven store at 460 Woodside Road.
Arrested is Justin Guidici, 24, of Redwood City. At large is Abran Gutierrez, 32, also of Redwood City.
The attack happened at 2 a.m. on June 30.
A 23-year-old Redwood City man and a 24-year-old San Mateo man went into the store to make a purchase, police said.
They were confronted by Guidici and Gutierrez, who threatened them and yelled gang slurs, according to police.
Guidici and Gutierrez lured the victims outside where they attacked, police said.
Police arrived, detained Guidici and provided medical assistance to the two victims. Gutierrez fled as officers arrived and remains at large, police said.
One of the victims suffered a "significant injury" to his torso and required emergency surgery, according to police. He survived and is recovering.
Guidici was booked into the San Mateo County Jail for charges including felony assault with a deadly weapon and participation in a criminal street gang.
On July 5, police obtained search and arrest warrants for both suspects. Guidici, who had been released on bail after his arrest, was re-arrested on the new warrant, police said.
A search of Guidici's home uncovered illegal fireworks as well as cocaine and meth, police said.
Police are asking that anyone with information on Gutierrez' whereabouts call Detective Sergeant Perna at (650) 780-7672 or the Redwood City Police Department's Tip Line at (650) 780-7110.