BY EMILY MIBACH
Daily Post Staff Writer
Three men are facing charges after they were found to be in possession of over 1,000 pounds of illegal fire works, Redwood City Police said.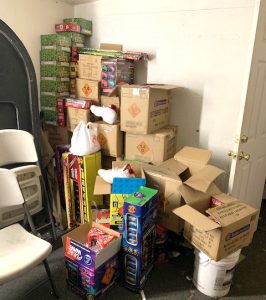 On Thursday (June 20), police were investigating a call to a home on the 3500 block of Hoover Street when they observed a cache of illegal fireworks.
Jesus Miguel Cuevas, 18, of Redwood City was arrested for felony probation violation, possession of dangerous fireworks over 100 pounds and sale of fireworks.
Francisco Alberto Garibay, 21, and Jesus Garibay, 22, both of South San Francisco were both cited for sale of dangerous fireworks.
According to police, the fireworks seized "represented a very real public safety hazard to the residents in the area." All fireworks are illegal in Redwood City.
Only a fraction of the local news stories covered by the Daily Post appear on this website. To get all the local news, including many stories you can't find online, pick up the Post every morning at 1,000 Mid-Peninsula locations.