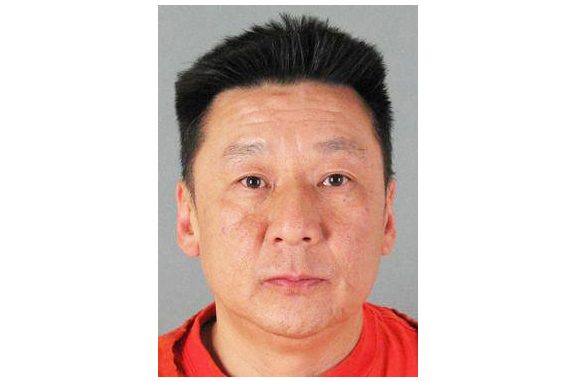 BY EMILY MIBACH
Daily Post Staff Writer
A Redwood City man who spent 11 years fighting a manslaughter charge over a car accident that killed an 8-year-old girl is now suing the girl's mother and the Redwood City Police Department.
Richard Tom, 57, spent three years in prison after he was convicted of vehicular homicide, but the conviction was later reversed. He was tried a second time, but the jury was hung, and the DA dropped the case.
Now Tom has filed a lawsuit in U.S. District Court alleging that police and the victim's mother worked with the San Mateo County District Attorney's office to violate his civil rights during the criminal proceedings in the vehicular manslaughter case.
The suit claims police and the DA allowed the woman to give conflicting testimony about whether she was on her cellphone at the time of the crash.
Redwood City spokeswoman Meghan Horrigan did not respond to the Post's email Dec. 28 about the lawsuit, though city hall is closed until Jan. 2.
It all started on Feb. 19, 2007, when Tom got into a car accident on Woodside Road in Redwood City with Loraine Wong and her two daughters, one of whom, Sydney Ng, 8, was killed in the crash. Tom's lawsuit states that the DA's office was aware that Wong gave multiple conflicting statements to both Redwood City police and prosecutor Shin-Mee Chang about whether she was on her cellphone at the time of the crash.
"Chang, who prosecuted Tom both times, was aware of the inconsistent stories and … in her zealous pursuit of a conviction, worked with Wong to provide perjured testimony," the suit alleges. "Plaintiff is informed and believes that it was Redwood City, with Wong, who pushed the criminal prosecution against Tom."
Chang declined to comment for this story, saying she may end up being a witness in the lawsuit.
However, Steve Wagstaffe, Chang's boss, pointed out that the jury was told to consider the fact that Wong's statements to police and on the stand were inconsistent.
One jury convicts him, another is hung

Tom was found guilty by a jury on Oct. 29, 2008, of vehicular manslaughter with gross negligence and of the special circumstance that he caused great bodily injury to another passenger in the vehicle.
Tom was found innocent of DUI. He had a 0.04% blood alcohol level some three hours after the crash, and the prosecution argued he was drunk at the time of the crash, but the jury disagreed. Tom was sentenced to seven years in prison on the manslaughter conviction.
Tom appealed the conviction. An appeals court ruled in 2012 that it was "highly prejudicial" for Chang to mention that Tom had invoked his Fifth Amendment right to remain silent after the 2007 crash.
Then in 2014, the state Supreme Court ruled that invoking that right can be used against suspects in court. The high court reinstated Tom's felony conviction, though he remained free on bail. However, in 2015 the appeals court once again struck down his conviction.
But when the case was retried in September of this year, Wong recanted her previous statements that she was not on the phone at the time of the crash, leading to the jury being deadlocked 7-5 in favor of Tom. It was at that point that Wagstaffe's office decided to dismiss the case.
The lawsuit alleges that responding officer James McGee (who is now retired and facing criminal charges for an all-day standoff with police in August), along with prosecutor Chang, went along with Wong's false statement that she was not on her cellphone.
The DA's office is not a defendant in the case, but Tom's attorney, Russell Robinson, said it's possible it will be included in the litigation in the future.
The defendants in Tom's lawsuit include the parents of the deceased girl, Mark Ng and Loraine Wong. The other two defendants are the city of Redwood City and retired Redwood City police officer James McGee.
Timeline of Richard Tom case
• Feb. 19, 2007 — Richard Tom's car, speeding down Woodside Road in Redwood City, collides into a Nissan Maxima making a left turn from Santa Clara Avenue onto Woodside Road. The tragic accident kills Sydney Wong, 8. It also injures her sister Kendall, 10, and their mother, Lorraine, who was driving the Nissan. Tom's blood-alcohol level was .04%. But prosecutors would later argue that he wasn't tested immediately after the accident, and because of the delay, his metabolism reduced his blood-alcohol level. The actual level was 0.98%, the prosecution argued.
• Aug. 3, 2007 — Lorraine Wong and her husband Mark Ng bring a civil suit against Richard Tom.
• Oct. 29, 2008 — In the criminal case, a jury convicts Tom of vehicular manslaughter with gross negligence but acquits him of DUI. He is sentenced to prison for seven years. During the trial, a prosecutor repeatedly told jurors that Tom's failure to ask about the victims immediately after the crash showed his guilt. It showed that he knew he had done something wrong and that he was scared, the prosecution argued.
• March 19, 2012 — California Court of Appeals overturns Tom's conviction, ruling that it was "highly prejudicial" for the prosecution to mention that Tom had invoked his Fifth Amendment right to remain silent after the 2007 crash. After the appeals court ruling, Tom is freed on bail after serving about three years in prison.
• Oct. 10, 2013 — In the civil case, a jury awards Wong and her family $7.25 million in damages against Tom. Verdict was upheld by an appeals court in February 2015.
• Aug. 14, 2014 — California Supreme Court, in a 4-3 decision, restores Tom's conviction in the criminal case, ruling that his rights were not violated when a prosecutor told jurors that Tom didn't ask about the welfare of the other car's occupants.
• Sept. 28, 2018 — District Attorney retries Tom for manslaughter and after two days of deliberations, the jury comes back deadlocked 7-5. (A unanimous verdict of guilty is needed for a conviction.) One new wrinkle in the trial was that Lorraine Wong admitted that she was on her cellphone at the time of the crash, disputing a claim she made earlier in the case that she wasn't on the phone.
• Oct. 3, 2018 — District Attorney decides against trying Tom again, and he's a free man. The criminal case against Tom ends.