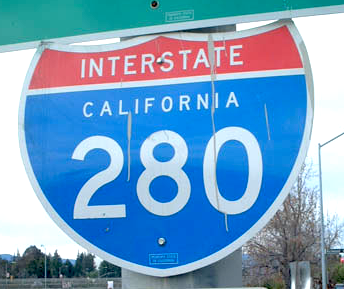 BY EMILY MIBACH
Daily Post Staff Writer
A man was arrested after he led police on a high-speed chase on Interstate 280 and Highway 92 through San Mateo that ended with a head-on crash, a prosecutor said Monday.
Just before noon on Thursday, a CHP officer saw an Audi going 109 mph while changing lanes dangerously, said District Attorney Steve Wagstaffe.
The CHP officer began to follow the car, which then got on 92 to Half Moon Bay, said Wagstaffe.
At one point during the chase, the driver, later identified as David Blackwell, 19, of San Jose, slowed down, as if he were going to stop for the officer, before speeding off again, Wagstaffe said.
Eventually, Blackwell lost control on a hairpin turn and crashed head-on with another car, the DA said. The woman in the other car went to Stanford Hospital with a fractured wrist, thumb and ribs, said Wagstaffe.
When police approached Blackwell's car, which turned out to be stolen, they discovered that three other teens were in the car. The teens apparently told Blackwell to stop driving so fast, and had just wanted a ride to the beach, Wagstaffe said.
Blackwell was charged Monday with three felonies and three misdemeanors for the chase. He is in jail in lieu of $50,000 and will appear in court on April 24.