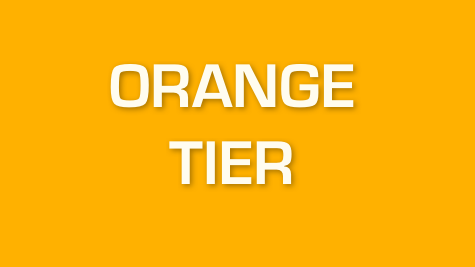 Santa Clara  County moved into the state's Orange Tier of Covid-19 restrictions today, allowing restaurants to increase the number of people they serve indoors and permitting bars to reopen outdoors.
Santa Clara County entered the Orange Tier of restrictions set up by Gov. Gavin Newsom. Purple is the tier for counties with the highest levels of new cases and positive test rates. The next highest level was the Red Tier. Orange is the next step down.
San Mateo County entered the Orange Tier last week.
Along with Santa Clara County, Marin and San Francisco counties also entered the Orange Tier today.
The tier change from red to orange will allow each county to increase indoor capacity from 25% to 50% for churches, movie theaters and restaurants while gyms and fitness centers will be allowed to raise capacity from 10% to 25%.
Orange is the most restrictive tier in which bars can operate under any circumstance. A move to the Yellow Tier allows a county to resume indoor operations at bars at 25% capacity or 100 people, whichever is fewer, according to the California Department of Public Health.
In addition, movie theaters, cardrooms, offices and wineries will be allowed to resume indoor operations after being limited to opening outdoors or being closed altogether in the red and purple tiers.
On April 1, counties in the orange tier can allow 33% capacity crowds at outdoor professional sporting events such as Giants games, and 25% capacity or 500 people, whichever is fewer, at amusement parks.
Guests at outdoor arenas must be state residents while amusement park guests must live in the same county as the venue. — Staff and wire reports