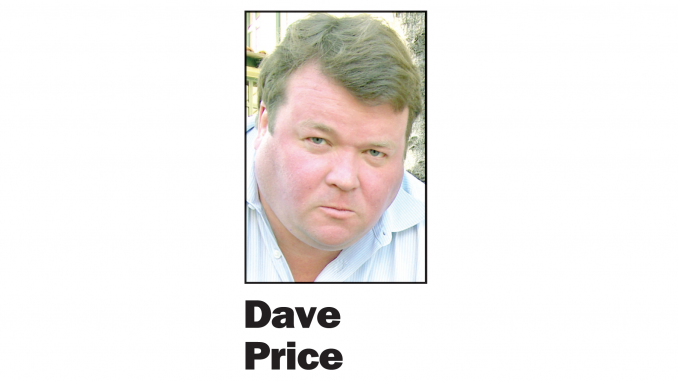 OPINION
BY DAVE PRICE
Daily Post Editor
Five local officials deserve a round of applause for calling attention to the fact that East Palo Alto residents are getting far fewer Covid vaccinations than neighboring communities.
State Sen. Josh Becker, D-Menlo Park, East Palo Alto City Councilman Antonio Lopez, County Supervisor David Canepa, Ravenswood City School District Trustee Ana Maria Pulido, and former councilman and school trustee Larry Moody sounded the alarm at a news conference March 1.
I applaud them for stepping forward and demonstrating leadership on this serious problem.
One in six East Palo Alto residents, including children, have gotten Covid.
Only 10% of the city's 30,499 residents have been vaccinated.
In other San Mateo County cities, the vaccination rate is about 20%. In fact, in Menlo Park, the vaccination rate is 27% and it's 47% in Atherton.
Lopez, who just joined the EPA council in November, said it well. "There are still two sides to the Bay Area, one more well off with instant access to resources and another living paycheck to paycheck, struggling how to figure out how to keep their families safe," he said. "This is not just a moral plea that setting aside more vaccines for the most marginalized is the right thing to do. It is also economic. We are your grocery workers, auto shop workers, cleaners, caterers and construction workers."
I know a news conference is usually just talk. But the point of this particular news conference was to tell the county's leaders and Gov. Gavin Newsom that East Palo Alto and North Fair Oaks, which also has a high number of Covid cases, desperately need vaccinations.
More problems
While Newsom can talk a good game, his actions often fall short. On Thursday, Newsom said he was earmarking 40% of the state's vaccine doses for the 400 ZIP code areas where people are most at risk, such as low-income communities.
Sounds like good news for East Palo Alto and North Fair Oaks, right?
But it turns out that there are no ZIP codes in San Mateo or Santa Clara counties in Newsom's new vaccine effort.
One explanation is that those ZIP codes overlap into wealthier areas, which bring up the average.
Another problem is how the San Mateo County bureaucracy views East Palo Alto and North Fair Oaks. The county government has established mass vaccination sites in the north part of the county (SFO), the center (the San Mateo Event Center), but none in the south.
Then there was the proposal last week to help underserved areas get doses by distributing them at pharmacies. But that idea overlooks the reality of East Palo Alto, a city of 30,000 that has only three pharmacies.
If you want to help East Palo Alto and North Fair Oaks, get the vaccines to the people. How about a mass vaccination center at a school or church? There's plenty of schools and churches that would gladly help. And, as Larry Moody pointed out, they should offer the vaccinations outside the normal 9-to-5 business hours to accommodate working people.
It's incomprehensible to me that the county has done so little during this year-long Covid crisis to help the people in East Palo Alto and North Fair Oaks.
By the way, where is County Supervisor Warren Slocum? He represents East Palo Alto and North Fair Oaks on the county Board of Supervisors. He wasn't at the news conference and he hasn't been fighting for his constituents during this crisis. David Canepa is the supervisor for northern San Mateo County who lives in Daly City. Canepa doesn't stand to gain anything politically by championing this cause, but is just selflessly adding his influence to solve a life-or-death problem.
Maybe the people in Slocum's district can trade their supervisor for Canepa?
I urge Becker, Lopez, Canepa, Pulido and Moody to keep up the pressure.
• • •
Unnecessary secrecy
You've got to wonder why San Mateo County officials won't tell anyone how many people have died in East Palo Alto from Covid. When the Post started asking for city-by-city death numbers in January, we were stonewalled by the county. We were told deaths were confidential even though we weren't asking for names. Another county official said the HIPAA medical privacy law prevents the release of the citywide numbers.
The Post isn't alone in seeking the Covid death rate in East Palo Alto. At an East Palo Alto City Council meeting on Thursday (March 4), city Administrative Services Director Marie McKenzie asked a county official for the Covid death numbers for her city.
"We want information to help us better understand what we are facing in this community," McKenzie said to Dr. Anand Chabra, who is the chief of vaccination.
Chabra responded by saying the city-by-city numbers were confidential.
But Los Angeles County reports city-by-city Covid death rates on its website http://publichealth.lacounty.gov/media/coronavirus/locations.htm.
Turns out there's no state law that requires San Mateo County to keep the numbers confidential. And HIPAA is a federal law that
applies to both San Mateo County and Los Angeles, so it's strange that LA County officials would interpret it one way and San Mateo County's lawyers another.
I think the confidentiality argument is BS. We're not asking for anyone's name. We're asking for numbers for each city.
San Mateo County officials won't release the city death numbers because they're doing a lousy job of protecting their poor and Latino residents, and they think that suppressing the data will make the problem go away.
Editor Dave Price's column appears on Mondays. His email address is price@padailypost.com.