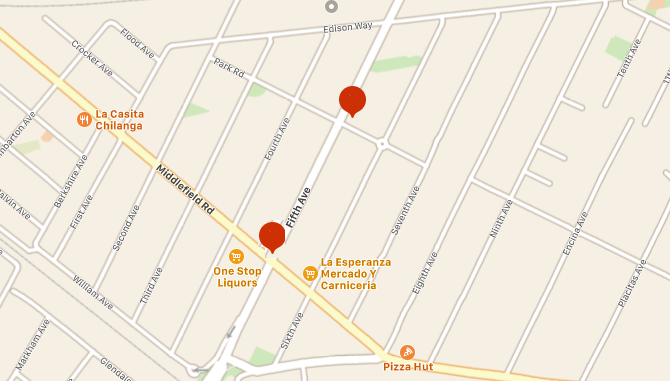 By the Daily Post staff
The San Mateo County Sheriff's Office is looking for the pedestrian who opened fire last night on a car on Fifth Avenue east of Middlefield Road in unincorporated North Fair Oaks.
Nobody in the car was injured.
It happened at around 11 p.m. when a deputy was driving east on Fifth Avenue and saw a pedestrian shoot several rounds at a car that was also traveling east on Fifth, according to the sheriff's office.
Deputies surrounded the area but they weren't able to find the shooter or a second pedestrian who seemed to be involved in the shooting.
Deputies report finding the victim, who was OK, but there were several bullet holes in his car.
Anyone with information is asked to call the sheriff's anonymous tip line at 1 (800) 547-2700.