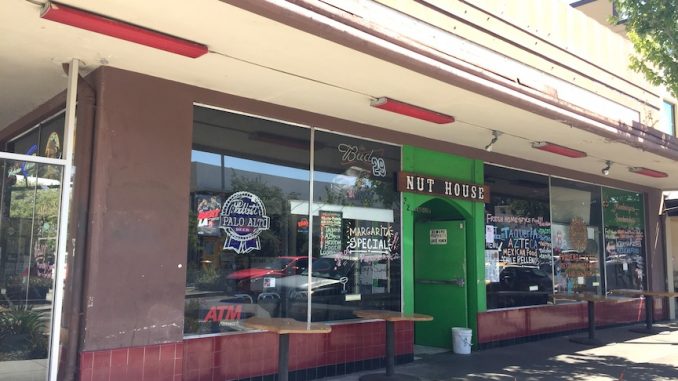 BY SARA TABIN
Daily Post Staff Writer
Antonio's Nut House, a beloved California Avenue dive bar, might shut its doors forever on Saturday.
General Manager Kelley Gorman told the Post today that outdoor dining isn't feasible right now with the heat wave and the construction of a 636-car city-owned parking garage behind their building.
If the coronavirus restrictions on indoor dining lift in the coming months, the establishment might reopen, she said.
But she said there is an 80% chance that this is the end. It would take "a miracle" in the coming months for things to turn around, she said.
"We are hopeful but crossing our fingers hasn't worked so far," she said.
The bar will have half-off drinks on Friday and Saturday to draw customers and say goodbye to loyal patrons.
There is a GoFundMe page for the bar (https://www.gofundme.com/f/1xo2azkms0) that Gorman started in March. It has raised almost $9,000.
For more on this story, pick up today's Daily Post.
To competing media, if you're going to steal a story from us, please credit the Daily Post.