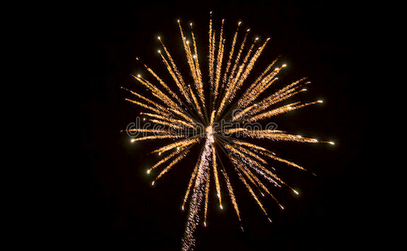 BY EMILY MIBACH
Daily Post Staff Writer
Complaints about illegal fireworks popping off have been proliferating
both in the mid-Peninsula and across the country, and on Monday, some local officials will meet to discuss the problem that's keeping people awake at night.
East Palo Alto and Menlo Park's city councils will meet on Monday at
7:30 p.m. via the Zoom platform to discuss fireworks.
The Palo Alto City Council has also been invited, but since the council is on its summer break, only Councilwoman Lydia Kou and City Manager Ed Shikada will be attending.
East Palo Alto officials called for the meeting and wanted to bring officials from the three cities to the table in order to "share brainwaves" and discuss how to prepare for the week of Independence Day, said East Palo Alto Mayor Regina Wallace-Jones.
For the past month though, residents in the three cities have been complaining about the fireworks.
"I would like to ask if there is anything you can do to stop, or at least decrease the frequency of 'illegal fireworks?' I understand that sometimes people want to celebrate holidays such as July 4, but that should be occasionally. There are lots of illegal fireworks in the past 10 days from day to night in our area," Willows resident Ping Hsu wrote to the Menlo Park City Council.
No fireworks in Palo Alto?
Palo Alto spokeswoman Meghan Horrigan-Taylor said while there have been no verified reports of fireworks or gunshots occurring in Palo Alto, many residents, particularly in the Crescent Park and Duveneck/St.Francis neighborhoods have been calling police to report the increase in noise over the past month.
"From ShotSpotter reports in East Palo Alto and from the observations of our own on-duty officers witnessing the fireworks occurring over East Palo Alto, we are confident that the source of the nightly issues is not in Palo Alto," Horrigan-Taylor said in an
email to the Post.
Bobbie Fakkema, a resident of the Willows in Menlo Park said in an email to council that the fireworks are so loud that it sounds like a war zone, and that she had just signed a petition about the fireworks and asked the council to take the issue seriously.
Two petitions
There are two Change.org petitions that began last month that have over 1,550 signatures between them, from people wanting the East Palo Alto and Menlo Park City Councils and police to do something about the fireworks.
East Palo Alto resident Victoria Lopez started a petition asking her city council to fine people who set off fireworks $1,000.
However, if someone is caught with fireworks, they are subject to a misdemeanor, according to a community message from East Palo Alto Police Chief Al Pardini. A misdemeanor charge could result in a
maximum of $1,000 fine and jail time.
Wallace-Jones said there are four aspects that are causing this "perfect storm" of every night fireworks shows.
• First is that the major Independence Day events have been canceled because of COVID-19, so fireworks are finding their ways into the "gray market" at lower prices and a higher supply. As the Post reported Thursday, Redwood City has canceled its Independence Day parade and fireworks display. Mountain View has canceled its Independence Day concert at Shoreline Amphitheater and fireworks show.
• She also said that because of the COVID-19 shutdown, people are
bored and some see this as a reasonable way to burn off some steam.
• Some people are setting off fireworks in solidarity with Black Lives Matter protesters.
• In the absence of graduation exercises, people are celebrating at home with fireworks.
"We always know Fourth of July is a lot, but June caught us by surprise," she said.
Early fireworks popping off countrywide
And it's not just in these three cities, Redwood City Police are reporting pages of fireworks calls in their daily police logs.
Officials in Oakland say they have received more complaints of illegal fireworks and reports of celebratory gunfire this year than is typical this time of year.
In Hartford, Connecticut, police say they have been responding to up to 200 complaints a day. Connecticut allows only fireworks that don't explode or launch into the air, but they're legal a drive away in New Hampshire and Pennsylvania.
In New York, Mayor Bill de Blasio set up a multi-agency task force in hopes of getting answers, after blasts from Brooklyn to the Bronx have people in the city that never sleeps desperate to actually get some.
A video captured in New York appears to show fire department staff setting off the explosives outside their station.