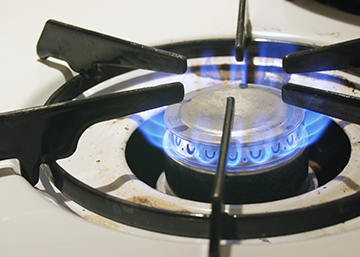 BY SARA TABIN
Daily Post Staff Writer
It appears likely Los Altos will ban the use of natural gas in new homes and businesses after a state agency ruled that mayor and councilwoman Jan Pepper doesn't have a conflict of interest that prevents her from voting on the question.
Now that Pepper is allowed to vote, it looks like the ban will pass 3-2, with support from Pepper, Jeannie Bruins and Neysa Fligor. Those three indicated their support of the ban at a Nov. 19 council meeting. Lynette Lee Eng and Anita Enander oppose the ban. At that time, the ordinance needed a re-write and will return later for a vote.
If Pepper had been disqualified, the vote would be 2-2. A proposal fails with a tie vote.
Los Altos resident Freddie Wheeler complained to the state Fair Political Practices Commission that Pepper had a conflict of interest because she is the CEO of Peninsula Clean Energy, a nonprofit energy cooperative in San Mateo County. Peninsula Clean Energy buys renewable sources of energy such as solar and wind, and uses PG&E lines to bring it to consumers. Peninsula Clean Energy doesn't sell natural gas, only electric. If more cities ban natural gas, the cooperative will be able to sell more electricity.
In addition to Wheeler's complaint, City Attorney Jolie Houston submitted a letter to the FPPC explaining the mayor's situation and asking for legal advice.
The FPPC General Counsel Dave Bainbridge responded on Thursday (June 25), saying that Pepper is in the clear because it is not "reasonably foreseeable" that the gas ban will have an impact on Pepper's personal finances since her salary at Peninsula Clean Energy isn't likely to increase if Los Altos bans gas.
Wheeler, who is a lawyer, told the Post on Friday that she still thinks Pepper has a conflict of interest. She said she thinks the city didn't provide enough details about Pepper's situation.
The legal advice division of the FPPC's does not conduct their own investigations and instead relies on the agency asking for advice to give them all the facts. If the enforcement of the FPPC decides to investigate an alleged violation they find the facts themselves.
"I would point you to all the references in the letter that clearly state that their opinion is based on the information provided by the mayor," she said.
Wheeler previously told the Post that she thinks there has been inadequate public outreach about the natural gas ban and Pepper has been pushing them too fast.
If Pepper votes on the gas ban and Wheeler files a complaint about it, the enforcement division of the FPPC will conduct its own investigation.