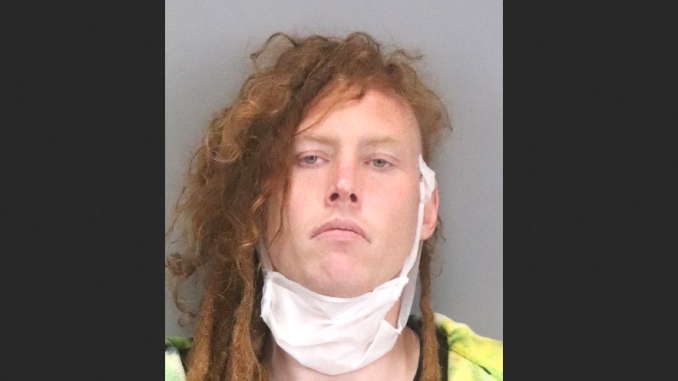 By the Daily Post staff
Palo Alto police have arrested a 33-year-old Belmont man on suspicion of trying to carjack an Uber driver.
George August Bjurberg was arrested Friday and booked into the Santa Clara County Jail for attempted carjacking, battery and vandalism.
An Uber driver in his 20s picked up a fare in San Francisco on Friday who wanted a ride to San Jose, police said. During the ride, the passenger demanded to be dropped off in Redwood City.
The driver exited the freeway and stopped in the 3900 block of Fabian Way in south Palo Alto and told the passenger he needed to get another Uber, according to police.
Police said the passenger began hitting the driver in the back, which caused the driver to jump out of the vehicle for fear of his own safety. The passenger then got out and forced his way into the driver's seat. The driver attempted to stop him.
During the struggle, the passenger started stepping on the accelerator, according to police. The driver then agreed to drive the passenger again, but instead called 911.
The passenger, who had exited the vehicle, became agitated upon hearing the call and started banging on the vehicle's window, damaging the passenger's side mirror. The passenger then ran off.
Police arrived shortly and found Bjurberg on Fabian Way and arrested him. In addition to the charges from this episode, Bjurberg was also booked for an outstanding warrant for misdemeanor theft out of San Mateo County.