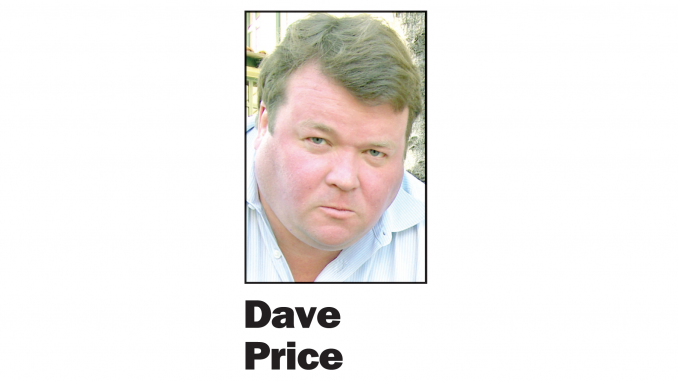 OPINION
BY DAVE PRICE
Daily Post Editor
Palo Alto Police Chief Robert Jonsen will have a sit-down tonight (Feb. 24) with the City Council to talk about "crime statistics, recent notable accomplishments, administrative oversight and accountability, recent legislative changes, and the evolution of the law enforcement labor force."
I'd like to add a couple of topics to the list, but I doubt they'll come up.
• Several settlements of lawsuits alleging excessive force by officers, including one case where a suspect got a beating from a police sergeant that was caught on video.
• The Police Department's refusal to release information about the investigation into the use of the n-word by Capt. Zach Perron to a black officer, Marcus Barbour, who later quit the department.
Perron made the unfortunate remark in 2014 after Barbour rescued a suspect, also an African-American, from San Francisquito Creek.
The city hired a law firm to investigate the n-word incident. But the city has kept the law firm's report and all other information about this incident secret.
This is a familiar pattern at city hall — when somebody makes a mistake, they cover it up, circle the wagons and fight like crazy to stop the public from learning about it.
Honest cops step forward
The Perron case would have remained secret had it not been for some conscientious current and former police employees who told the Post what they knew, on the record. You may recall that our May 21, 2019 story that broke the Perron story didn't have any anonymous sources. We quoted officers who, despite the possibility of retribution, wanted to do the right thing in letting the public know about this.
I know Perron and really liked him. I didn't want the n-word story to be true. Here's a guy who grew up in Palo Alto, went to Paly and then Stanford. He knows the people of Palo Alto and genuinely cares about them. I think he's a good cop who made an appalling mistake.
Who hasn't said something awful that they regretted later? Let he who is without sin cast the first stone.
But then he made a second mistake, which I think was encouraged by some of the bad elements at city hall I've encountered over the years. He engaged in a coverup.
When the Post began investigating this story, Perron stopped speaking to me. If I had a minute to converse with him back then, I would have advised him to:
• drop his attempts to hush up the report.
• admit to the community that he made a horrible mistake that he regrets deeply.
• apologize to former officer Barbour and the other officers who heard his remark.
• meet with the people who were offended, and have an open discussion.
• voluntarily put himself on unpaid suspension for a month, and during that time do community service activities with people who are less fortunate and possible victims of police misconduct.
Providing a good example
As it stands, Perron's career is tarnished. I believe that one day he would have been a police chief somewhere. Now that will never happen with this episode hanging over his head.
Had he apologized publicly and made amends, he would have given others an example of how to handle serious mistakes.
Of course there's always time to do the right thing.
Editor Dave Price's column appears every Monday in the Post. His email address is [email protected].