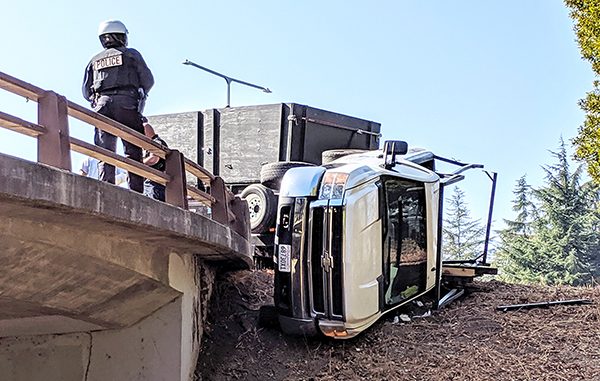 By the Daily Post staff
A Chevy pickup hauling a trailer went off the road and rolled onto its side on Friday (Nov. 8) in Mountain View.
The truck was headed north on Shoreline Boulevard and overturned while attempting to exit onto Central Expressway at 11:49 a.m., according to witness Roger Noel. He said the truck did not make the turn and almost went off the bridge and onto the footpath below.
Noel said no one was injured as far as he could tell.
Mountain View police spokeswoman Katie Nelson did not respond to questions about the incident.