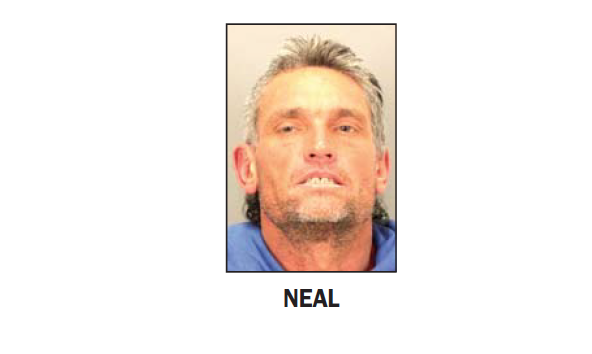 BY ALLISON LEVITSKY
Daily Post Staff Writer
The man who was arrested for allegedly stabbing a 55-year-old man in Mountain View to death was once one of the youngest professional cyclists in the world before a bicycle crash at 18 plunged him into lifelong drug abuse, two local cyclists told the Post yesterday (Nov. 7).
Jan Neal, 43, was one of two dozen cyclists who were injured after a drunken driver hit them on Feb. 18, 1993, during the Tour of Mexico.
Neal, who was 18 at the time, broke his collarbone, the Chicago Tribune reported on Feb. 19, 1993. More than two dozen cyclists were injured, seven of them seriously. Neal was one of two Americans who suffered serious bone fractures.
The pickup driver, identified as Salome Medrano, drove straight into the pack of cyclists, who were on their fifth leg of the Mexico Tour from San Luis Potosi to Leon. Medrano had been ordered off the road twice before.
Jim Aparisi, 50, of Mountain View, said it was the breakaway cyclists, the frontrunners, who were hit. The rest of the competitors were 15 minutes behind.
"It's like a baseball player going from high school to the major leagues, skipping college. He was that talented," Aparisi said, voice choked up with emotion. "This is not the Jan that all the cyclists know."
Aparisi has known Neal since Neal was 12 or 13, when he would hustle to keep up with adult cyclists on group rides of the Los Gatos Bicycle Racing Club.
"He was this cute little kid that was lanky," Aparisi said. Other cyclists called Neal "Skittles" because of the junior cycling team's sponsorship jersey that he wore onWednesday and Saturday rides.
In 1993, Neal rode with the Saturn Cycling Team, which was managed by Olympian cyclist Tom Schuler.
But the injuries Neal suffered in the crash in Mexico crushed him physically, mentally and emotionally, Aparisi's wife Peggy Prendergast said, leading to decades of drug use.
"This was the drugs talking. He went to my daughter's baptism. He's not a bad person," Prendergast said of Saturday's attack.
Neal was arrested Saturday (Nov. 4) after allegedly stabbing a man during a fight in the courtyard of the Mountain View Center for Performing Arts around 6:30 p.m. The victim, who had not yet been identified yesterday, later died from severe stab wounds at a hospital.
Neal spent a lot of time in downtown Mountain View, Aparisi said.
"I think that he was pretty adapted to living on the street," Aparisi said. "He learned to be that bad person from having things not work out for him and ending up in jails."