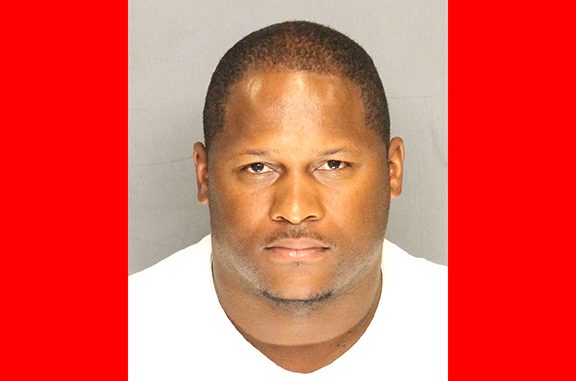 BY EMILY MIBACH
Daily Post Staff Writer
A jury yesterday (Oct. 9) found former San Mateo police officer Noah Winchester guilty of raping and sexually assaulting women he preyed upon while on duty.
Winchester, 35, faces a maximum sentence of 118 years to life in prison, said District Attorney Steve Wagstaffe. That means Winchester would have to serve 118 years before becoming eligible for a parole hearing.
The jury of 10 men and two women declared Winchester guilty after spending Tuesday afternoon and Wednesday morning deliberating the case.
Wagstaffe reflected on the significance of the verdict.
"It doesn't matter if you are a cop, you are not protected from being prosecuted to the fullest extent of the law," Wagstaffe said.
Prosecutor Alpana Samant pointed out during her closing argument that the four women who were accusing Winchester of rape and sexual assault were all scared they would not be believed if they reported him because they were homeless or addicts and he was a cop.
"The defendant is someone we all entrusted with a uniform, gun and badge and asked to serve our community," Samant said. "But what he did was hunt and prey on the most vulnerable women in our society."
Winchester didn't sway jury
Jurors did not believe Winchester's testimony when he took the stand for nearly four days, Wagstaffe said.
However, this is not the end for the case. Winchester's attorney Paul DeMeester said he will be filing a motion for a new trial and an appeal.
"Given the seriousness of the case, we want to avail ourselves of all opportunities to change (the outcome)," DeMeester said.
DeMeester said his appeal will likely focus on more legal matters as opposed to disputing the facts of the case.
DeMeester said he and Winchester had always prepared for the worst. DeMeester said if the case against Winchester were split up into four cases — one for each victim — the defense case would have been much stronger.
Wagstaffe pointed out that in cases like Winchester's, where there are multiple victims, the law allows for all of the cases to be brought together.
Street sweeper's report started case
The crimes only came to light when a Burlingame street sweeper came across a woman on Oct. 20, 2015, who was passed out in her car along El Camino Real.
The woman told the street sweeper that she had just been raped by a cop in Coyote Point in San Mateo. She pleaded with the street sweeper not to report her.
The street sweeper called the Burlingame Police, who started the investigation into Winchester before handing it off to the District Attorney's office.
Winchester was arrested in July 2016 on charges dating back to 2013.
Winchester committed the rapes and sex assaults while he was an officer for the Los Rios Community College District in Sacramento County from Jan. 1, 2013, to Jan. 16, 2015, and a San Mateo police officer from late January 2015 until his suspension in October 2015. Winchester has since resigned as a San Mateo police officer.
Winchester remains in jail in lieu of $3.1 million and will be in court on Dec. 20 to be sentenced by Judge Lisa Novak.