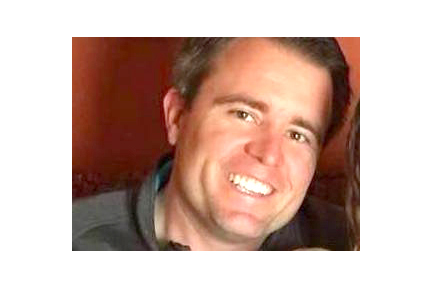 BY EMILY MIBACH
Daily Post Staff Writer
A teacher at Greene Middle School in Palo Alto was killed today (Dec. 10) by a Redwood City Police Officer after he allegedly charged at officers with a butcher knife while attempting to commit suicide.
Redwood City officers were called to 33-year-old Kyle Hart's home at 450 Lincoln Ave. in Redwood City at 8:47 a.m.
Hart's wife frantically requested help from officers, telling them that Hart was trying to kill himself with a knife, police said.
Officers arrived to find the woman in the front yard of the home covered in blood and directed them to the backyard. While officers were heading that way, they encountered Hart, who had a butcher knife, according to Redwood City Lt. John Gunderson.
Both officers, trained to intervene in crises, attempted to get Hart to drop the knife, but Hart refused and began running at the officers, police said.
One of the officers attempted to use a Taser on Hart, but was unsuccessful. Another officer on scene, a 20-year veteran, "had no choice but to utilize a firearm to stop the male from advancing," according to Gunderson.
Hart had been a teacher with the Palo Alto School District for eight years, first teaching at JLS Middle School and three years ago moved to teaching at Greene (formerly Jordan Middle School). He taught 7th and 8th grade English and Social Studies at Greene, according to Superintendent Don Austin.
Hart received high marks on the popular website "ratemyteachers.com" with many students writing that they would recommend him as a teacher, especially since he did not give a lot of homework.
Principal Valerie Royaltey-Quandt, sent an email to families last night (see below), alerting parents about Hart's death, and a statement will be read to students in class this morning.
Counselors will be made available for students to process their feelings about Hart's death.
Yesterday's incident occurred in front of Hart's wife and his two young children, at the home the young family just purchased earlier this year, according to District Attorney Steve Wagstaffe, whose office is investigating the case.
"Cases like this just sadden me, his poor wife," Wagstaffe said. "But unfortunately your mindset when you're suicidal is that you're not thinking about others."
Wagstaffe said his office never prosecuted Hart.
This is the fourth officer-involved death in a year in San Mateo County, according to Wagstaffe. The three previous deaths, in Millbrae, Redwood City and Daly City, occurred after the men had been stunned multiple times with a Taser.
Hart is the fourth person to have died at the hands of Redwood City officers since March 12, 2017. On March 12, 2017, Robert Lee Eichen was shot by an officer at the same time as Eichen attempted to commit suicide. On Dec. 30, 2017, Marco Carlos was shot multiple times outside of the Well Fargo bank after threatening officers with a gun. On Aug. 13, Ramzi Saad died after being Tasered by Redwood City police officers following a domestic dispute with Saad's mother.
Principal's message
Greene Middle School Principal Valerie Royaltey-Quandt sent the message below to families today.
Dear Families:
We are sad to inform you that Kyle Hart, one of our teachers, passed away. For the past three years, Mr. Hart taught English and Social Studies at Greene Middle School and had previously worked at J. L. Stanford Middle School.
The following statement will be read to your student during first period in the morning:
I need to share with you the sad news about the passing of Greene Middle School teacher, Mr. Hart.
For the past three years, Mr. Hart taught 7th and 8th grade English and Social Studies here. His death is very sad news, for both teachers and students, especially those who had him as their teacher.
You may or may not have known Mr. Hart; however, we have counselors here today for anyone who might want to talk about their feelings or reaction to this news, or for feelings or concerns this may bring up for you. It's also possible you may have no reaction at all. If you need help or support, please sign out of your classroom on the sign out sheet and come to the front office to see Jena or Cristina. They will let you know which counselors are available to see you.
Your teachers and counselors are here to help you. Sometimes feelings of grief or sadness come more slowly, and we will be keeping counselors available all week in order to support students and staff.
We understand that it may be especially difficult for our students to emotionally process the death of a member of our school community. The grieving process is a normal result of loss. Young people of all ages may exhibit various grief reactions and these reactions can vary from day to day. Here are some helpful resources from a local Palo Alto organization, Kara, which provides grief support for children, teens, families and adults.
10 Basic Principles of a Grieving Child
Members of our counseling and mental health support staff are available to meet with students individually and in groups as well as over the coming days and weeks. Please contact the school office if you feel your child is in need of additional assistance; we have a list of school and community mental health resources.
On behalf of the Greene community and the entire Palo Alto Unified School District, we extend our deepest condolences to the Hart family and want our community to know that we are here for you as we navigate this loss.
There is help
Those looking for help can contact the Santa Clara County Suicide and Crisis Hotline at (855) 278-4204. Additionally, anyone in need of help can text "RENEW" to 741741.