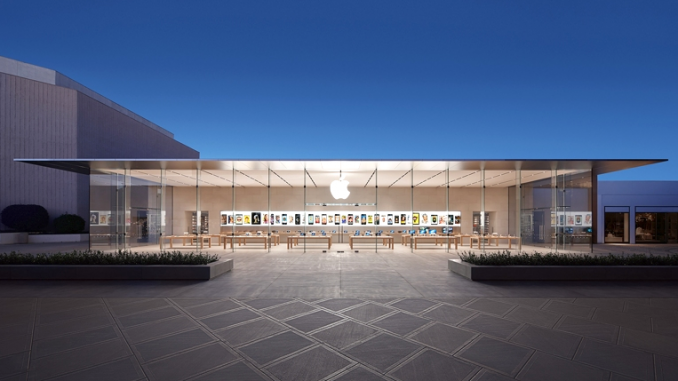 By the Daily Post staff
Four masked men stole seven laptops valued at $9,800 from the Apple Store at Stanford Shopping Center.
The men went into the store at 8:45 p.m. on Monday (Oct. 7) and grabbed computers that were on display, according to Palo Alto Sgt. Craig Lee. The thieves fled in a blue car with no license plates. Police are still investigating.
The theft is the latest in a string of grab-and-runs. Nine men stole over $105,000 worth of merchandise from the Apple Store at Stanford Shopping Center on the evening of Sept. 20.
Apple stores in Burlingame, Palo Alto, Santa Rosa, Emeryville, Hillsdale and Walnut Creek have been targeted in similar grab-and-go heists in the past two months. Many of the incidents have happened between 8 p.m. and 9 p.m.
Lee said he did not know whether Monday's crime was committed by the same perpetrators as the September heist.
In 2018, 17 people were arrested and charged by the state Department of Justice for a $1 million robbery scheme targeting Apple stores across the state. Stores in Oakland and San Luis Obispo were hit in those robberies, along with locations in Alameda, Contra Costa, Marin, San Francisco, San Mateo, Santa Clara and Sonoma counties.