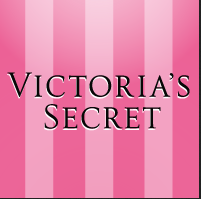 BY ALLISON LEVITSKY
Daily Post Staff Writer
A man and woman suspected of stealing about $7,500 worth of clothes from Victoria's Secret were arrested after they flipped their car over while driving in the wrong direction in Menlo Park, Palo Alto police said yesterday.
Dreamius Lamont Jones, 22 and Tammara Jalores Malika Roberts, 21, both of Oakland, allegedly scooped up dozens of sweatshirts and sweatpants from the lingerie store at Stanford Shopping Center in Palo Alto sometime before 11:12 a.m. on Friday (March 9).
A Palo Alto police officer driving in the area while on routine patrol allegedly saw the two running from the mall along with another woman who is still at large. After the trio allegedly jumped into a car registered to Jones, the officer tried to pull them over, but they sped off.
The officer got behind the car at Quarry Road and Pear Lane and watched as it allegedly merged into the bike lane.
The cop turned on his lights and siren and followed as the car ran a red light at El Camino Real, going almost 75 mph as it passed Sand Hill Road.
Once the car crossed into Menlo Park at Cambridge Avenue, it allegedly crossed all lanes of traffic and drove over the center median into oncoming traffic.
At that time, the officer stopped the pursuit out of concern for public safety and continued in his own lane.
Car flips over
As he made a U-turn to head back to Victoria's Secret to take a report from employees, a citizen flagged him down to alert him that Jones and Roberts had hit another car.
The other car had been heading south on Laurel Street at Glenwood Avenue when Jones and Roberts allegedly hit his car, flipping their own car on its passenger side.
No injuries were reported.
Palo Alto and Menlo Park police responded to the crash, where they found the Victoria's Secret merchandise. Employees at Victoria's Secret identified the two as the perpetrators.
Jones and Roberts were arrested on suspicion of commercial burglary (when a store theft is planned in advance), evading police and hit-and-run.
Victoria's Secret has been hit twice more since the chase, police said. Thieves also hit the Apple store at Stanford Shopping Center on Monday morning.
100 bras stolen
Around 12:38 p.m. on Sunday, three women in their 20s stole 100 bras worth $6,681.70 from Victoria's Secret. None of them have been arrested.
Another 50 bras worth $1,402.83 were stolen around 7:28 p.m. on Monday.
Palo Alto police Agent Marianna Villaescusa said she thought Victoria's Secret was often targeted because of the store's lax security policy.
"Their sales associates can't do anything," Villaescusa told the Post. "They watch them come in, they see them putting the stuff in their bag and they watch them leave."
The police department doesn't have the manpower to act like private security at Stanford Shopping Center, Villaescusa said, and many stores don't want to put their employees' safety at risk by having them confront shoplifters.
The CVS store downtown used to be hammered with frequent grab-and-runs of alcohol. Police caught the thieves so often that the store barely suffered any losses, but it posed a burden to the department.
Since then, the store added security devices and moved the alcohol section in the store to a more secure location, which has prevented many similar thefts, Villaescusa said.
Another shoplifting incident was reported at the Apple store at Stanford Shopping Center around 9:07 a.m. on Monday. Two men around age 20 stole two laptops worth $4,298.
A waiting car
Most of the Stanford Shopping Center grab-and-runs involve a waiting car, and police try to avoid vehicle pursuits that don't involve violent crime.
"Are police wanting to put people at risk to chase these people that stole $2,000 worth of bras?" Villaescusa asked. "Our pursuit policy for vehicles would not allow us to do that."