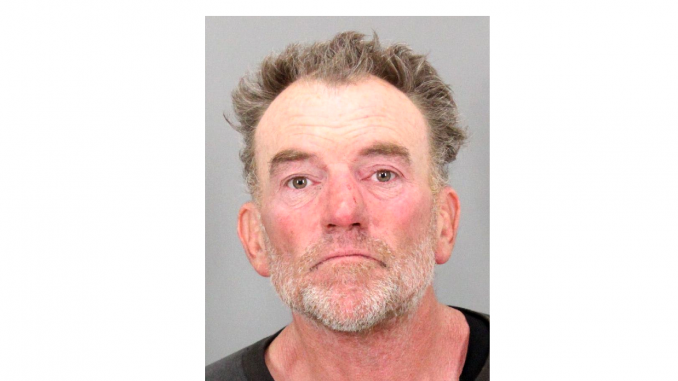 By the Daily Post staff
Palo Alto police said today (Jan. 31) they arrested a wanted felon after he was spotted prowling on the rooftop of a residential garage.
Arrested was Mark John Harmon, 50, of Los Gatos, who is being held in lieu of $26,000 bail.
On Monday (Jan. 29) at 5:28 a.m., officers responded to the 500 block of Oxford Avenue on a report of a prowler. A neighbor had called police after seeing a man walking on the roof of their neighbor's garage.
Police said officers arrived in less than two minutes, and saw Harmon standing on the roof of a residential garage. As officers ordered him to come down, Harmon instead fled in the opposite direction, jumping down from the rooftop on the opposite side of where the officers were, and then disappearing over a fence, police said.
Officers, as well as deputies from the Stanford Department of Public Safety, flooded the area in an attempt to find him. Just after 6 a.m., a police dog from the Mountain View Police Department located the Harmon hiding in bushes in the 500 block of Oxford Avenue, police said. Police arrested him without incident. There was no evidence that he had attempted to break into any homes or the garage on which he was found.
Harmon was booked for prowling and resisting arrest (fleeing from officers), both misdemeanors. Harmon also had two outstanding felony warrants for his arrest out of San Jose (one for attempted burglary and one for auto theft) for which he was also booked.