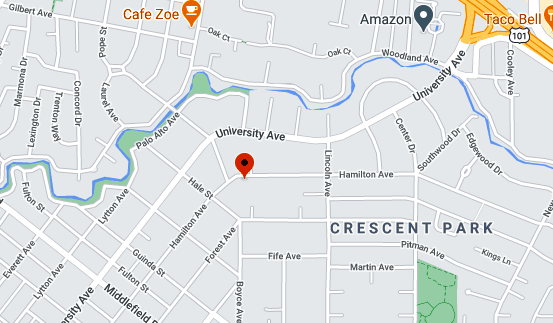 By the Daily Post staff
A couple who lives in the 1100 block of Hamilton Avenue in Palo Alto's Crescent Park neighborhood discovered a burglar — possibly using a hidden key — had broken into their home while they were asleep, police said.
The burglary was reported to police on Thursday morning at 6:20. The victims, a couple in their 60s, discovered when they woke up that morning that two of their exterior doors had been opened.
Sometime between 4:10 a.m. (when one of the victims had last secured the home) and 6:15 a.m., a burglar snuck into their house and stole some electronic items and keys to a vehicle, police said.
The vehicle itself wasn't stolen.
No force was used to enter the home. Police believe it is possible that the burglar found a house key hidden outside the home and used it to get inside while the residents slept.
Police said there is no surveillance video of the suspect.
The victims have since re-keyed their home and the ignition of their vehicle.
Police point out that overnight residential burglaries are "extremely rare" in Palo Alto. Most burglaries happen during the day when homes are unoccupied and the chance of a confrontation with a resident is correspondingly reduced, police said.
Police suggest that if you have a side yard gate, put locks on it to prevent easy unauthorized access to your property.
Police also point out that if you choose to hide a key outside in case you ever get locked out, realize that's a potential risk. As an alternative, consider leaving a spare key with a trusted neighbor.
Police said there is no evidence linking this burglary with two middle-of-the-night burglaries in south Palo Alto on Oct. 12.
Anyone with information is asked to call police at (650) 329-2413. Anonymous tips can be e-mailed to paloalto@tipnow.org or sent via text message or voice mail to (650) 383-8984.