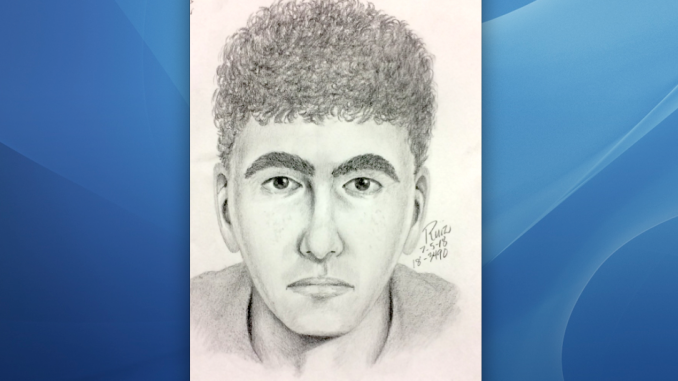 By the Daily Post staff
Palo Alto police today released the sketch above in the hopes of finding the man who burglarized an apartment in the 300 block of Curtner Avenue in Palo Alto's Ventura Neighborhood.
When the woman who lives in the apartment returned home on Saturday (June 30), she found this guy rummaging through her belongings.
She said he looked surprised.
He shoved her and ran out of the apartment, taking jewelry and cash.
The victim sat down with a police artist on Thursday and they came up with this sketch. She said the burglar was a white male in his late teens to early 20s, about 5-feet-7 and 160 pounds.
Police would like anyone with information about this incident to call them at (650) 329-2413.
Anonymous tips can be e-mailed to [email protected] or sent via text message or voicemail to 650-383-8984. Tips can also be submitted anonymously through the police department's mobile app, downloadable at bit.ly/PAPD-AppStore or bit.ly/PAPD-GooglePlay.