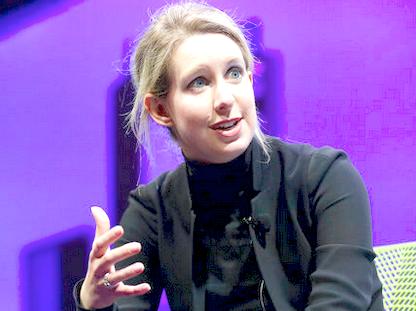 Elizabeth Holmes, a Stanford dropout once called the "next Steve Jobs," was charged today (March 14) with "massive fraud" by U.S. regulators for her actions while leading the Palo Alto-based blood testing startup Theranos.
Theranos and Holmes agreed today to settle the case brought by the Securities and Exchange Commission and pay a $500,000 fine.
She is barred from serving as an officer or director of a public company for 10 years. The SEC said it will take its case against the president of the company, Ramesh "Sunny" Balwani, to federal court.
The SEC says Holmes, 34, Theranos, and Balwani misled investors for years about the performance of its blood testing technology.
Theranos misled investors for years, once telling them its machines were being used by the Defense Department when they were not.
— By the Associated Press