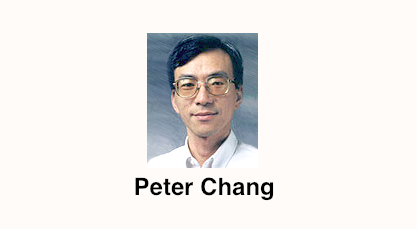 BY ALLISON LEVITSKY
Daily Post Staff Writer
A Los Altos former CEO was arrested yesterday on suspicion of insider trading of his company's securities, according to the U.S. Department of Justice.
Peter Chang, 59, was the president, CEO and board chair of Sunnyvale-based Alliance Fiber Optic Products Inc., a fiber optic components manufacturer whose stocks are publicly traded on the NASDAQ.
A federal complaint filed against Chang claims that he generated more than $800,000 in profits and avoided hundreds of thousands of dollars in losses by using nonpublic information to control and access two brokerage accounts in the names of his wife and his brother.
According to the complaint, Chang gained confidential information about potential strategic transactions before they were publicly announced, including the fact that his company was in negotiations to be acquired by Corning Inc. last year.
The complaint alleges that Chang used his knowledge that his company's revenues in the third quarter of 2015 would be lower than expected due to a decline in orders. He is said to have used this knowledge to sell more than 152,000 shares of stock on Oct. 28, 2015, avoiding more than $500,000 in losses.
In February 2016, Chang sold 129,000 shares of Alliance stock, avoiding another $379,000 in losses before the Feb. 19, 2016 announcement of the previous quarter's earnings.
Between March 4, 2016 and March 21, 2016, Chang is said to have purchased Alliance stock in the accounts under his wife's and brother's names, purchased stock while Corning was negotiating a tender offer for the company's shares.
Long prison sentence possible
After the acquisition was announced on April 7, 2016, Chang allegedly sold the shares for profits of more than $800,000.
Chang has been charged with one count of securities fraud and one count of fraud in connection with a tender offer. If convicted, Chang could face up to 20 years in prison and a fine of $5 million, per count.
Chang was scheduled to appear before U.S. Magistrate Judge Howard Lloyd in San Jose yesterday for an initial appearance.
The U.S. Securities and Exchange Commission filed separate civil charges against Chang for insider trading and failing to report stock transactions.
The FBI investigated the case with help from the San Francisco Regional Office of the Securities and Exchange Commission.