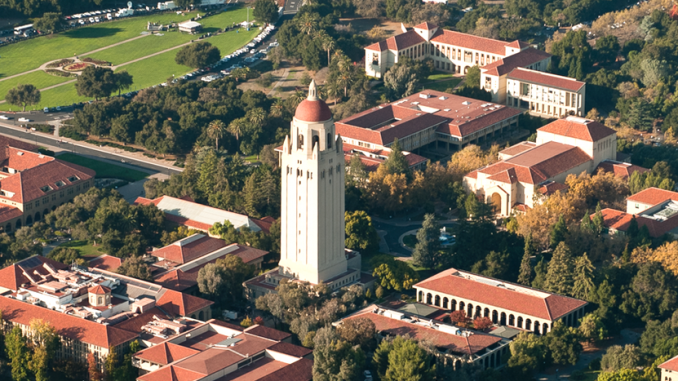 BY SARA TABIN
Daily Post Staff Writer
Stanford has threatened to walk away from its application to expand its campus if it doesn't get exactly what it wants from the county.
Stanford is applying to the county for a new General Use Permit, which would govern its growth through 2035. The university is asking for a 3.5 million-square-foot expansion.
The proposal was moved forward by the county Planning Commission in June but needs final approval from the five-member Board of Supervisors.
On Sept. 23, Stanford Vice President Robert Reidy submitted a letter to the supervisors, saying that Stanford can only accept a permit with a development agreement, which would give Stanford long-term control over future development projects, and feasible conditions of approval.
The university has deemed four of the county's 114 draft conditions "infeasible."
Simitian 'truly baffled'
Santa Clara County Supervisor Joe Simitian told the Post that he is "truly baffled" by the university's threat to decline the permit.
"I've never heard of such a thing," he said in an interview Wednesday (Sept. 25).
Simitian said any other organization on the brink of getting approval to develop that much land would think they had "died and gone to heaven."
Many county residents are not happy about all the new people that the expansion will bring to the area, he said.
They would be fine with the county walking away from the agreement.
Part of Stanford's defense for its demands is that it claims to be offering a benefits package that is beyond what the county has the ability to require.
The $4.7 billion in benefits figure
Stanford has broadly advertised a proposed $4.7 billion package of community benefits through investments in housing and transportation.
Those benefits are really only worth $168.3 million, or 3.6% of the advertised $4.7 billion, according to a county analysis that was sent to the Board of Supervisors by Deputy County Executive Sylvia Gallegos in August.
The proposed benefits include a 1,300-unit development at Escondido Village that is already being built to address current housing needs and has nothing to do with the future housing needs that will be driven by the expansion.
Other parts of the package, including 1,307 new faculty housing units, are requirements of the GUP — not extras that Stanford is giving to the community.
Upcoming meetings
The Santa Clara County Board of Supervisors has several meetings scheduled to discuss Stanford's 2018 General Use Permit:
• Oct. 8 at 1:30 p.m. at the County Government Center in San Jose,
• Oct. 22 at 6 p.m. at the Palo Alto City Council Chambers; and
• Nov. 5 at 1:30 p.m. at the County Government Center.