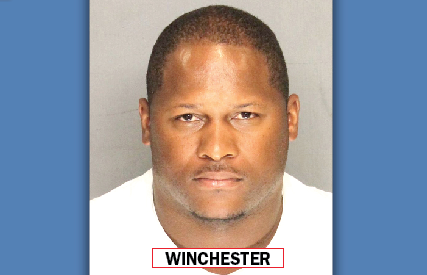 BY EMILY MIBACH
Daily Post Staff Writer
The trial of former San Mateo police officer Noah Winchester on 15 charges of sexual assault and rape opens on Monday (Sept. 9).
But what will take place in a courtroom in Redwood City will not be what most people picture when they think of jury trials.
For the next week or two, the two attorneys — prosecutor Alpana Samant and Winchester's lawyer, Paul DeMeester of San Francisco — will be selecting the jury and filing motions regarding what evidence should be heard at trial.
Because of the nature of the case — police misconduct and sexual assault — it may be difficult to find jurors, DeMeester said.
Seeking jurors with an open mind
"People will come in with opinions on how police should behave," DeMeester said. "It'll be a process of trying to pick a jury of people who each side believe will be willing and able to listen to your presentation with an open mind."
DeMeester said it's likely that jury selection, motions made before the trial and getting a judge assigned to the trial will take at least a week.
District Attorney Steve Wagstaffe said two weeks may pass between Monday and when opening statements by the attorneys begin.
The trial, all told, is estimated to take six to eight weeks, Wagstaffe said.
Winchester, 34, of Stockton, was arrested in July 2016 on charges dating back to 2013.
Woman says she was raped during traffic stop
The allegations came to the attention of the San Mateo Police Department in October 2015 after a woman complained to Burlingame Police that Winchester had raped her during a traffic stop in the Coyote Point Recreation Area in San Mateo.
San Mateo police suspended Winchester at that time. But the case remained under wraps until it hit the news on May 12, 2016.
In July 2016, Winchester was arrested and charged with 22 felonies. If convicted, he could get a life sentence in prison.
The assaults and rapes allegedly occurred while Winchester was an officer for the Los Rios Community College District in Sacramento County from Jan. 1, 2013, to Jan. 16, 2015, and while he was a San Mateo police officer from late January 2015 until his suspension in October 2015. Winchester has since resigned as a San Mateo police officer.
Some of the 22 charges have been dropped as the case has moved through the courts. In April, charges relating to one of the Sacramento victims were dropped at the request of prosecutor Samant. The victim ran into some trouble with authorities in Solano County. It was never made clear what the woman was charged with, but Wagstaffe said at the time that her credibility "was compromised" by what happened in Solano County.
That same victim made inconsistent statements throughout the years, which resulted in the DA throwing out the charges involving her in 2017.
Defense strategy
DeMeester said he plans to "vigorously contest the charges," and will be closely listening to the prosecution's witnesses, trying to find any inconsistencies between their past statements and their testimony at trial.
If there are inconsistencies, DeMeester will question them during cross-examination and potentially try to remove the witness.
It hasn't been decided if Winchester will testify on his own behalf, DeMeester said. Even though there are some things that may come up in testimony that only Winchester can counter, it is entirely up to Winchester as to whether he will testify, DeMeester said.
Winchester was originally represented by attorney Michael Rains, who dropped him as a client in 2017 after the Peace Officers Research Association of California, or PORAC, which police unions fund, decided to stop helping Winchester.
Up until Thursday, Winchester was being held in Santa Rita jail in Alameda County for safety reasons. However, records now show that he has been transferred to San Mateo County's jail in Redwood City, where he is being held in lieu of $3.1 million bail.