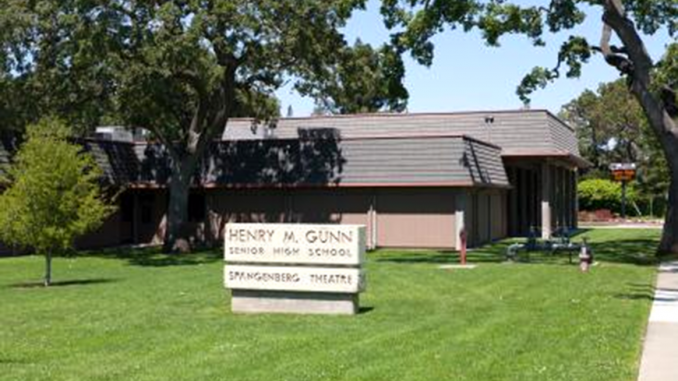 By the Daily Post staff
A 14-year-old who threatened to "shoot up" Gunn High School has been taken into police custody and sent to a hospital for a mental health evaluation, police said today.
On Thursday at 6 p.m., police noticed comments left on the department's Instagram page by a user whose account profile had no identifying information on it. The user wrote that they were going to "shoot up" Gunn High School.
Detectives began to investigate and discovered the author of the comments was a 14-year-old Gunn student. At 8:40 p.m., police went to the youth's home and took the student into custody. Police said they also searched the home but found no weapons.
Now police are saying that the comments were "unfounded" and that the student had no real intent to carry out a shooting. Nonetheless, detectives will submit the case to the District Attorney and Juvenile Probation Department to see if any charges should be filed.
"Unfounded threats such as this one are not only criminal in nature, but can also create a great deal of stress and anxiety for students, parents, school staff, and the community in general," police said in a statement. "Fortunately, in this case, it is not known how widely these comments were viewed by the community, as police themselves initially noticed the comments."