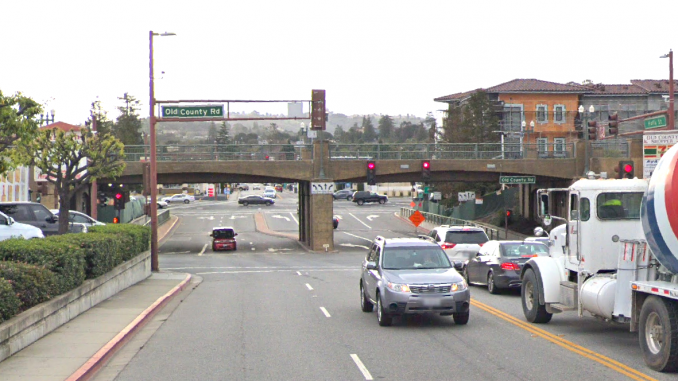 BY EMILY MIBACH
Daily Post Staff Writer
Palo Alto may not be getting as much money as city leaders had expected for Caltrain crossings from the half-cent Measure B sales tax county voters approved in 2016.
About $700 million of the $6.3 billion that the tax will raise over 30 years has been set aside to build bridges to separate streets from the tracks in Sunnyvale, Mountain View and Palo Alto. A grade separation is needed on eight streets in Santa Clara County.
Palo Alto leaders assumed that since four of the grade separations are in Palo Alto, they would be getting half of the $700 million.
Projects need to be 'shovel ready'
But Councilman Adrian Fine told his colleagues at Monday night's council meeting that he and other city employees met with VTA officials recently and learned that the transit agency will be handing out the money based on how "shovel ready" the different grade separation projects are.
That's a problem for Palo Alto. Mountain View and Sunnyvale are much closer to having shovel-ready projects than Palo Alto.
Palo Alto hasn't even decided on the configuration of any its grade separations. And while council hopes to make those decisions this fall, the process has been fraught with delays over the years.
The grade separations in Palo Alto would be at Charleston Road, Meadow Drive, Churchill Avenue and Palo Alto Avenue.
Money will take longer to get
And it may take years to get the funds. Councilman Tom DuBois said that it sounds like VTA will not sell bonds in connection with Measure B. Selling bonds would allow VTA to obtain the $6.3 billion immediately. But by not using bonds, it means the money will come in gradually over the life of the 30-year tax, meaning it will take years to accumulate enough money to get a project funded.
Only a fraction of the local news stories covered by the Daily Post appear on this website. To get all the local news, including many stories you can't find online, pick up the Post every morning at 1,000 Mid-Peninsula locations.