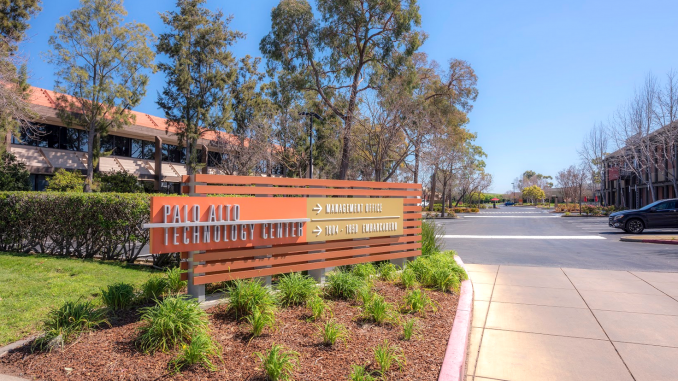 By the Daily Post staff
Investors in the national commercial real estate company KBS have reaped a major dividend thanks to Palo Alto's decision to slap a cap on office space development.
KBS announced Monday that it had sold a 10-building office park at 1800 Embarcadero Road, east of Highway 101, for $205 million, or $790 a square foot.
The 10 buildings in the Palo Alto Technology Center are 99% leased, and the tenants are Stanford, Bill.com, Aurora Innovation and Eversight. The office park, built in the mid-1970s, has a total of 259,586 square feet.
The price of $790 a square foot is unusually high. The San Jose Business Journal said that a comparable office park in Redwood City, the Bayshore Technology Park, sold earlier this year for $633 per square foot.
KBS and the buyer, Boston's Longfellow Real Estate Partners, said in a press release that the Palo Alto Technology Center won't be facing much competition because of the office cap.
"Located at the focal point of the modern innovation economy, Palo Alto city officials recently announced that they are poised to make the 2015 cap on new office developments in the University Avenue, California Avenue and El Camino Corridors permanent," the press release said. "The cap limits annual office deliveries to 50,000 square feet per year, which if made permanent would guarantee almost no new competitive products to the Palo Alto Technology Center in the coming years."
Longfellow has been buying what it calls innovation hubs in Boston, Philadelphia and North Carolina's Triangle region.
"We're excited to add Palo Alto Tech Center to Longfellow's San Francisco Bay Area portfolio and expand our presence in one of the nation's most dynamic science and innovation clusters," Longfellow Managing Partner Adam Sichol said in a statement.