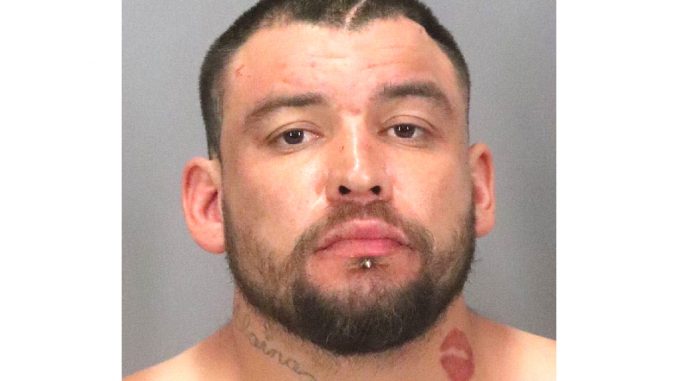 By the Daily Post staff
Palo Alto police announced today (June 27) that they have made an arrest in the murder of a resident of the Buena Vista Mobile Home Park.
Isadore Christopher Diaz, 31, a resident of the mobile home park, was arrested at 4:30 a.m. today. Coincidentally, Diaz had been booked into jail on Monday for punching a man at Buena Vista about two hours after officers arrived to investigate the murder. Diaz was taken to the jail on Monday and it wasn't until Wednesday that police realized that Diaz was responsible for the murder, according to a statement from police.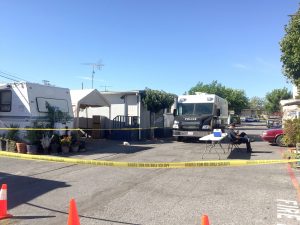 The story began to unfold on Monday at 6:53 p.m., when police received a call from a Buena Vista resident who said he found his roommate with stab wounds to his chest in their home. Paramedics took the victim to a hospital, where he died. The victim's name has not been released, though police said he was a man in his 60s.
At 8:53 that night, a man approached police who were investigating the death to say that he had just been punched and knocked down by a man. The victim sustained moderate injuries to his mouth and was taken to a hospital for treatment.
Police located the suspect in the punching, Diaz, and arrested him without incident. Police Agent Marco Estrada told the Post on Wednesday that Diaz was on drugs at the time of his arrest.
"At the time of his arrest, police had no evidence connecting Diaz to the death," police said in a statement.
Detectives and crime scene investigators continued to process what police said was a "complicated crime scene."
"Late on Wednesday afternoon, investigators were able to piece together evidence linking him to the crime," the statement said.
Detectives obtained a search warrant on Wednesday night for Diaz's home and said they found evidence linking him to the murder. Then police obtained an arrest warrant for Diaz and took him into custody at 4:30 a.m. today.