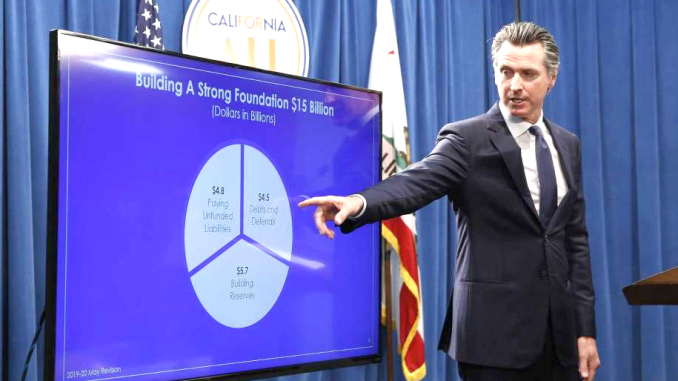 Faced with a crippling housing shortage that is driving prices up while putting more people on the streets, California's governor and legislative leaders agreed today (June 27) on a plan to reward local governments that make it easier to build more housing faster and punish those that don't.
The proposed law, which still needs approval by both houses of the Legislature, would let state officials reward "pro-housing" jurisdictions with more grant money for housing and transportation.
Local governments that approve policies to increase density around transit, allow backyard accessory dwelling units or adopt similar measures would receive priority when the state awards grants to support new housing.
Cities that fail to plan every eight years for enough new housing to meet growth projections would be subject to financial and judicial penalties.
The law would enable the state to sue local governments that do not comply, possibly bringing court-imposed fines of up to $600,000 a month and, in the most egregious situations, potential judicial takeover of a city's zoning authority.
Currently, all cities in Santa Clara and San Mateo counties are considered to be in compliance, according to the state Division of Housing Policy Development. Only 42 of the state's 539 cities and counties are out of compliance.
The agreement removes one of the final barriers to Newsom signing the state's $214.8 billion operating budget.
Lawmakers passed the budget earlier this month, and Newsom has until midnight tonight (June 27) to sign it. He has delayed his signature while negotiating the housing package with state lawmakers.
In a joint statement, Gov. Gavin Newsom, Assembly Speaker Anthony Rendon and Senate President Pro Tempore Toni Atkins — all Democrats — said the agreement "creates strong incentives — both sticks and carrots — to help spur housing production across this state."
California's population is closing in on 40 million people and requires about 180,000 new homes each year to meet demand. But the state has averaged just 80,000 new homes in each of the past 10 years, according to a report from the California Department of Housing and Community Development.
Home ownership rates are the lowest since the 1940s while an estimate 3 million households pay more than 30% of their annual income toward rent.
State officials often blame local zoning laws for slowing the pace of construction.
In January, Newsom proposed withholding state transportation dollars from local governments that do not take steps to increase housing. Local governments pushed back hard, resulting in Thursday's compromise.
The court fines could be difficult to collect. A court would have to rule local officials are out of compliance. And once that happens, jurisdictions would have a year to comply before they would have to pay a fine.
If they refuse, the state controller could intercept state funding to make the payment. In some cases, the court could appoint an agent to make a local government comply. That would include the ability to approve, deny or modify housing permits.
"This bill puts teeth into existing state laws, to ensure cities and counties actually follow those laws," said state Sen. Scott Wiener, a Democrat from San Francisco who is chairman of the Senate Housing Committee and author of the controversial bill SB50 that would bypass local zoning to allow for higher density housing near transit. That bill is on hiatus until 2020.
"At the same time, we need to be clear that California's existing housing laws, even with better and more effective enforcement, are inadequate to solve our state's massive housing shortage," Wiener said.
— By the Associated Press