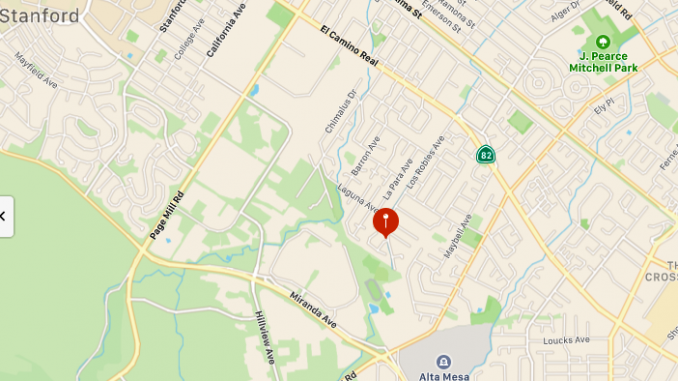 By the Daily Post staff
Palo Alto police are looking for three men who burglarized a home in the Barron Park neighborhood while the homeowners were sleeping.
On Saturday night at 9:57, police got a call about a burglary that had just occurred in the 1000 block of Cerrito Way.
A couple in their 50s was sleeping when the husband woke up after hearing noise and someone running. He went downstairs and found the back dining room glass door smashed.
The burglars took personal belongings and cash, police said.
Two witnesses who were walking by the home said they saw three guys holding bags run away and jump into a car. They fled eastbound on Los Robles Avenue.
Descriptions
The witnesses said the three thieves were men in their 20s wearing black hooded sweatshirts and black baggy pants. They were all approximately 5 feet 7 with athletic builds. At least one of them was white. The race of the other two is unknown.
They fled in a newer model Toyota sedan.
Anyone with information about this burglary is asked to call police at (650) 329-2413. Anonymous tips can be e-mailed to [email protected] or sent via text message or voicemail to (650) 383-8984.