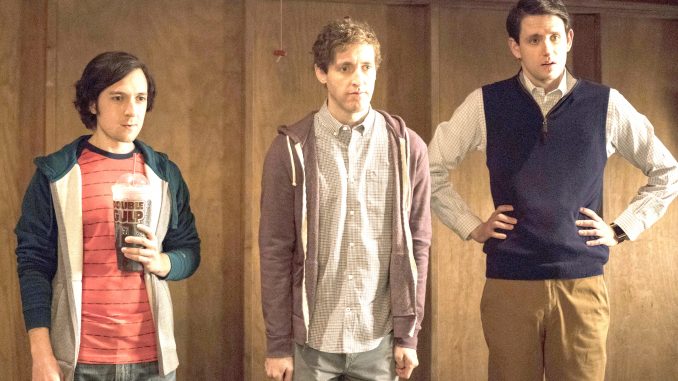 By the Daily Post staff
Has the HBO series "Silicon Valley" run out of things to satirize in the mid-Peninsula?
HBO has announced that the sixth season of the series about the local tech culture will be its last.
They were planning to air the sixth season this spring, but it has been delayed until later this year because of co-executive producer Alec Berg's commitments on fellow HBO comedy "Barry."
When "Silicon Valley" returns next year, it will have an abbreviated seven episode run, shorter than the 10 episodes in previous seasons.
"'Silicon Valley' has been a career and life highlight for us," said Berg and fellow co-executive producer Mike Judge. "We'll miss it desperately, but we've always let Pied Piper's journey guide the way, and Season 6 seems to be the fitting conclusion. We are forever indebted to our incredible cast, crew and partners at HBO. At a certain point, there's only so much we can do to make the world a better place."
The last line of that statement is a joke. Throughout the series, Berg and Judge made fun of tech companies that claim they're making the world a better place while doing the exact opposite.
For the uninitiated, the Emmy-winning series follows the founders of a tech startup in Palo Alto called Pied Piper. It stars Thomas Middleditch, Zach Woods, Kumail Nanjiani, Martin Starr, Amanda Crew, Jimmy O. Yang, Suzanne Cryer, Matt Ross, and Josh Brener.
The sixth and final season is currently in "pre-production" (meaning they're writing the scripts and finding shooting locations) and filming should take place over the summer.