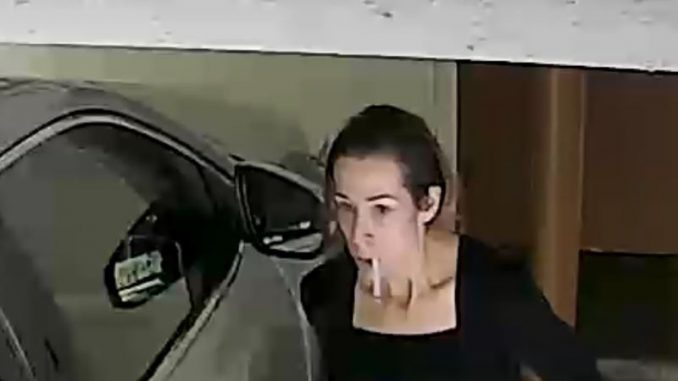 BY ALLISON LEVITSKY
Daily Post Staff Writer
Police are looking for a woman who stole a purse in Mountain View and then used the owner's credit cards to go on a shopping spree.
The victim, a 46-year-old Mountain View woman, reported her purse and wallet stolen on the 1000 block of Castro Street, west of El Camino Real, around 8:30 p.m. on May 22.
Police found that the woman's purse was stolen from her car around 4 p.m. that day.
Two hours later, a credit card company representative alerted the woman that one of her credit cards had been used to make some unusual purchases at Target for several hundred dollars. The woman told her credit card company that she hadn't been to Target that day.
Other credit cards in the woman's wallet were used to buy several hundreds dollars' worth of items at other businesses around Mountain View.
A neighbor's surveillance footage captured a woman who police think stole the victim's purse.
She is described as a white woman standing about 5 foot 7 and weighing about 140 pounds, wearing a black long-sleeved shirt, leopard-print pants and tennis shoes.
Police said six days was a "fairly quick turnaround" to release an image of a suspect.
"We attempted other leads prior to putting out the image, in case other agencies may have recognized her," Mountain View police spokeswoman Katie Nelson said. "We've had no luck, so we're hopeful someone in the surrounding community may know who she is."
Anyone who recognizes the woman in the photograph has been asked to email police Sgt. Tim Dahl at [email protected].