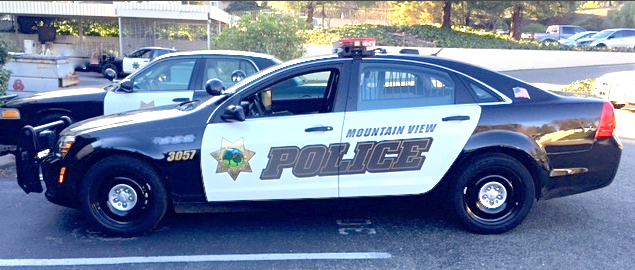 By Elaine Goodman
Daily Post Correspondent
A Los Altos man is suing Mountain View police, saying officers violated his Constitutional rights when they arrested him at home on a Sunday evening in front of his wife and autistic son.
James Zuegel alleges that the manner of his arrest, along with a strip search, body cavity search and overnight detention at the San Jose jail, was intended as punishment for a suspected crime for which police had little evidence. Zuegel's arrest on June 7, 2015, followed accusations that he had slapped a girl on the butt at the El Camino YMCA in Mountain View, asking her "how old are these buns?" Zuegel denies those allegations.
Zuegel and his attorney contend that police violated Zuegel's Fourth Amendment right to be secure from seizure in his home, as well as California Penal Code Section 836, which prohibits arrests without a warrant for misdemeanors committed where the officer is not present. Officers arrested Zuegel without probable cause or a warrant, according to the lawsuit, and interrogated him despite his requests to contact an attorney.
"Defendants intentionally inflicted severe emotional distress upon Jim Zuegel by … illegally and unconstitutionally arresting him in his home on a Sunday night, in the presence of his wife, who responded with uncontrollable weeping, and of his autistic son who responded with banging on walls, slapping of hands, and screaming," the lawsuit states.
The lawsuit names as defendants the city of Mountain View, the Mountain View Police Department, and Mountain View Police Officers Patrick Ward, Britton Moore and Marco Garcia. It was filed on June 6 in U.S. District Court for the Northern District of California.
City seeks to have case dismissed
Attorneys representing the city of Mountain View and the police officers said the officers acted reasonably, and they've filed a motion to dismiss the case. A hearing on the motion is scheduled for Feb. 8 in federal court in San Jose.
The lawsuit stems from an incident on May 23, 2015 at the El Camino YMCA. Zuegel was sitting in the lobby waiting for his wife, and chatted with two girls about the service dog that was with him, which assists his autistic son.
Several days later, on June 5, 2015, one of the girls and her mother went to police, saying a man at the YMCA with a service dog and autistic son had slapped the girl on the butt and asked, "how old are these buns?"
'Copycat' accusation
Zuegel's lawsuit describes the allegations as a "copycat" accusation that came shortly after news coverage of suspected child molestation at Walden West science camp. Mountain View police should have known that the allegation from the girl at the YMCA was not true, the lawsuit claims.
"The story of Jim sexually molesting (the girl) in a crowded lobby, with her mother a few feet away registering for a trial YMCA membership, and Jim's wife and child about to arrive on the scene, was simply absurd," the lawsuit states.
Despite his denials of the accusations, Zuegel ultimately pleaded no contest to a misdemeanor charge of disorderly conduct in the case. He wanted to avoid any possibility of being required to register as a sex offender, according to his civil lawsuit.
Attorney Jon Heaberlin, who is representing the city of Mountain View and the police officers, said in court filings that the officers had probable cause for Zuegel's arrest on suspicion of committing a lewd or lascivious act with a child younger than 14. That crime is a felony under California's penal code. The suspected victim had described the alleged butt-slapping incident in two interviews with police, as did one of her friends, Heaberlin said. In addition, the girl's mother told police the girl started "acting weird" after leaving the YMCA that day, according to court documents.
Arrest defended
"There are no authorities which hold that an officer cannot rely solely on the statements of a child sexual assault victim obtained during an interview to establish probable case," Heaberlin wrote.
And on the night of the arrest, Zuegel's wife gave officers permission to enter their home, the attorney said.
Zuegel and his attorney, Violet Elizabeth Grayson, initially filed the lawsuit under the pseudonym, Jim Roe. The fake name was needed to protect Zuegel from possible retaliation and damage to his reputation, they said. The judge said there wasn't enough reason to use a pseudonym.
No previous arrests
The lawsuit describes Zuegel as a college-educated member of the community who had never been previously arrested or charged or convicted of a crime. He and his wife have lived at the same address in Los Altos for 29 years and were charter members of the El Camino YMCA.
Zuegel's sentence for his misdemeanor disorderly conduct conviction was three years of probation and 75 hours of community service. In addition, he was barred from coming within 300 yards of the El Camino YMCA.