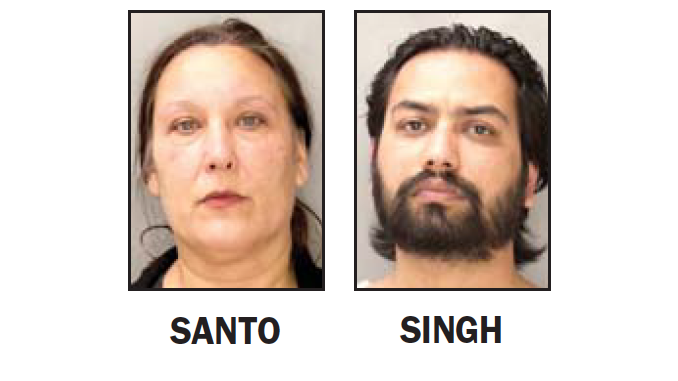 By the Daily Post staff
An opium drug bust has resulted in a $452,774 boost to the budget of the Mountain View Police Department.
Jasvir Singh, 34, and his wife, Donna Santo, 45, of Mountain View, were arrested in February 2017 after officers found about 50 pounds of opium poppy pods and more than $30,000 in cash at Singh's home in the 200 block of Monroe Drive.
Detectives also found nearly 4,000 pounds of pods with a street value of $400,000 at a locker where the duo stored drugs, police said.
The money is coming from the District Attorney's Office as the department's cut of property seized in connection with the 2017 opium bust.
The funds can only be used for public safety purposes. Police spokeswoman Katie Nelson said the department hasn't decided how it will be spent.
Singh and Santo were accused of importing poppy from overseas and storing it in lockers before grinding it into a powder and selling it.
The powder can be brewed into a tea, which can cause nausea, slowed breathing, vomiting and death in high enough doses, police said. The couple was also arrested for child endangerment because their children were allegedly living with them and exposed to the pods and powder.