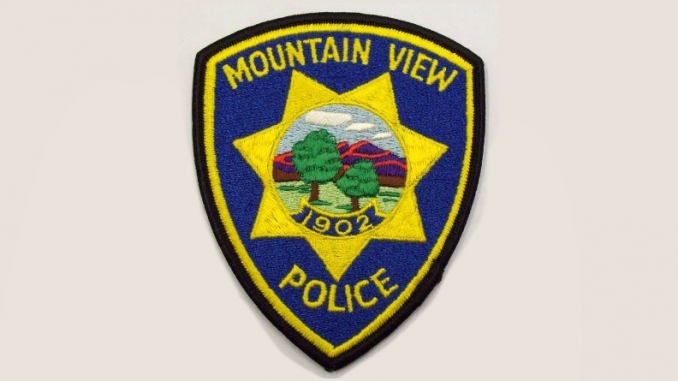 This story was printed in Monday morning's Daily Post.
BY ALLISON LEVITSKY
Daily Post Staff Writer
A Mountain View family has filed a $1 million claim against the city after a paramedic forcibly undressed their 5-year-old daughter while three police officers and a Santa Clara County social worker were at their house for what they say was a sexual abuse investigation, which turned out to be unfounded.
Channel 7 reported Thursday (June 6) that Madeleine Lother had been injured in January after sliding down a rope at the indoor trampoline park Sky High Sports and suffered a small amount of vaginal bleeding.
The Lothers' attorney, Bob Powell, said that Madeleine's teacher initiated a Child Protective Services investigation after she heard her say something about no longer bleeding from her vagina and "Daddy touching her in her private parts," a comment that Powell said he doubts.
"That's not really words that this 5-year-old would use, and that's concerning," Powell said. "By the way, saying that a parent, including the father, touched a 5-year-old's private parts is literally, like, yeah, so what? Because we bathe our children oftentimes until 5 or 6 and sometimes 7 if they're not good at that stuff."
After CPS was contacted, police, a social worker and paramedics showed up at the Lothers' and questioned each member of the family, Powell told the Post. Police spokeswoman Katie Nelson said the Channel 7 story "does not give a full picture of the investigation."
"As much as we would like to correct the inaccuracies from the report, we can't speak to the specifics regarding the investigation because of a pending claim against the city," Nelson told the Post in an email. "That being said, we absolutely can listen to residents' questions and hear their concerns. If they have questions, we are here and ask them to reach out."
Officials at the county Social Services Agency and the paramedic company, American Medical Response, couldn't be reached for comment.
Powell said police claim the girl also said something about her bottom, but said he didn't "have all the records yet" about the case.
Police arrive at family's home
When police showed up at the family's home around 5 p.m. on Jan. 28, Powell said the officers asked to speak to Madeleine.
"Within two minutes Madeleine tells them, 'I was hurt at the trampoline park sliding down a rope,'" Powell said. "Even though they got the story right out the gate, they call out the dad."
Madeleine's father, Doug Lother, said the same thing, as did her 6-year-old sister and her mother. Madeleine's mother offered to put the police in touch with the friend's mother who had taken her to the trampoline park where she was injured.
The police declined, and instead called in a female AMR paramedic to examine Madeleine's body.
Her parents refused, Powell said, and police said something to the effect of "you're going to let this happen here, or CPS has the right to take this child to the hospital for an inspection by a doctor."
Girl had to be held down during exam
The paramedic had Doug Lother hold his daughter down as she pulled the girl's leggings off as she resisted, and asked Lother to use his cellphone as a flashlight as the paramedic "dug in there a little bit and found nothing."
Powell said the family members "couldn't have colluded" and were interviewed separately.
"To me, this was such a strong case that I can conceivably file a motion that would result in a pretrial ruling of liability and then only have to go to trial on damages," Powell said.
Powell told the Post that he was in talks with the city and county about an early settlement.
"We'll see what we can do, but they're not walking away for a couple hundred grand. It's not happening," Powell said. "It is really hard to understand what was missed in the training that these individuals, both the police officers and the social worker and the paramedic… that they would think that this was OK and that they had the right to do any of that forcing of the investigation of this child's genitals, and even talking to her without her parents present."
Powell said that whatever probable cause the police had "dissipated almost instantly" when the girl and her family explained how she was injured.
Exam caused nightmares
Madeleine spent the two weeks after the investigation sleeping in her parents' bed, Powell said, and still has nightmares about the event.
"She is scared when she goes to school. She's so happy school is out," Powell said. "She processed it as anger that was directed at her parents, who had to hold her down."
Powell said Madeleine told her parents that she thought they had called the police on her.
"She's gotten some therapy, processed it as best she can at 5 years of age, and we'll see where it goes from there," Powell said.